Announcement on the Appointment of the Director of the Asian International Arbitration Centre (AIAC)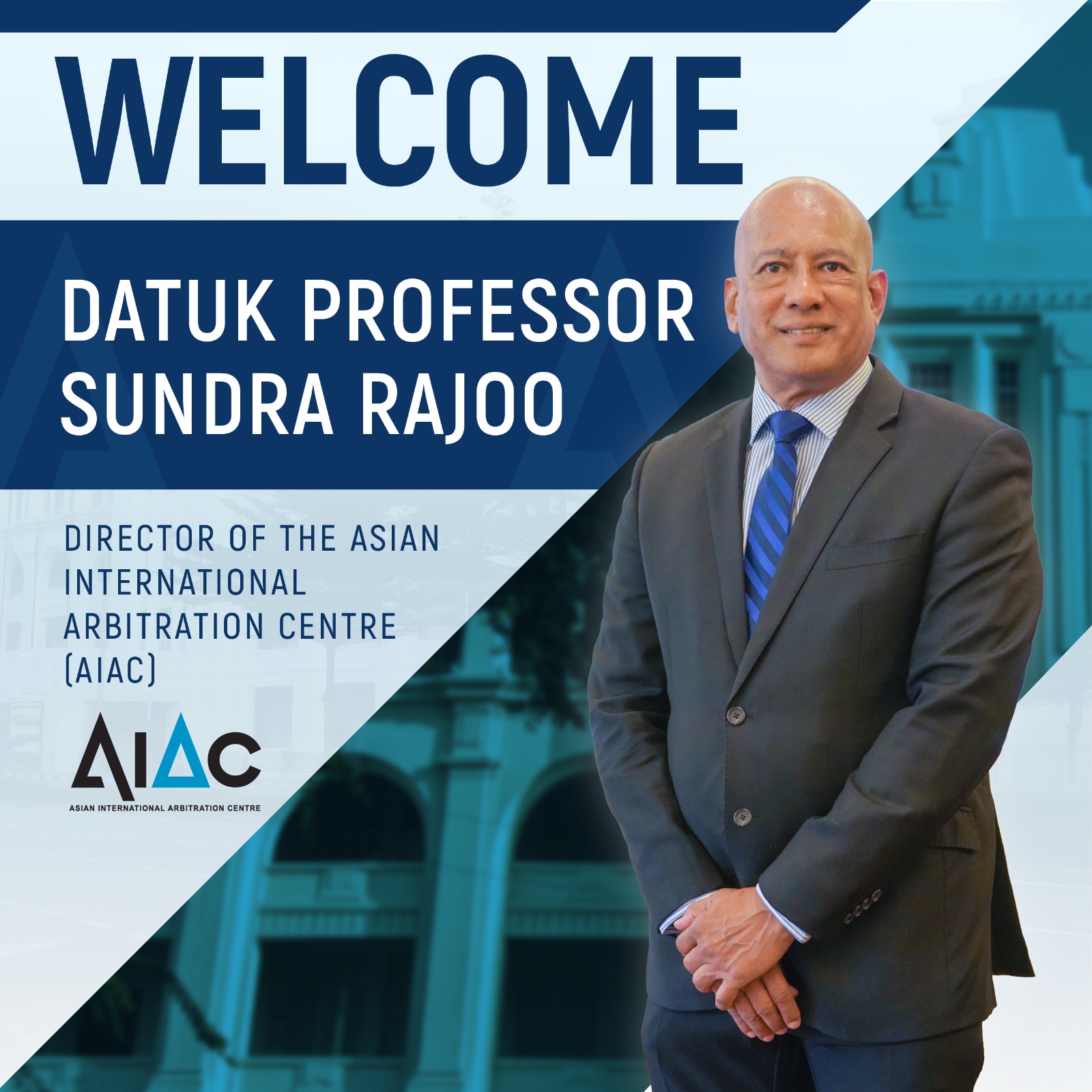 The Asian International Arbitration Centre ("AIAC") is pleased to announce that Datuk Professor Sundra Rajoo has been appointed as the Director of the AIAC for the 2023 to 2025 term, with effect on 16th March 2023. The appointment was made by the Government of Malaysia, following its consultation with the Asian-African Legal Consultative Organization ("AALCO"), in line with the AIAC as an independent international institution under AALCO.
Bringing with him a wealth of experience and expertise in arbitration and alternative dispute resolution to the AIAC, Datuk Professor Sundra Rajoo has been pivotal in promoting Malaysia as a major arbitration hub. He has extensive experience and is widely recognised as a leading authority in the ADR community, locally and internationally.
With the conducive legal infrastructure and environment under the Malaysia MADANI Government, the AIAC is expected to emerge as a prominent centre for arbitration in the Asia-Pacific region, providing alternative means to dispute resolution.