Mediation is a process in which disputing parties involve an impartial third party, the mediator who facilitates parties' attempts to arrive at a settlement and a consensual agreement towards resolving a dispute.
Unlike arbitration, the mediator does not deliver a binding decision. A fusion of mediation and arbitration called Mediation-Arbitration ("Med-Arb") is also available with Med-Arb allowing parties to initiate mediation before resorting to arbitration. If the parties are unable to resolve their dispute through mediation, they may then attempt to settle their dispute through arbitration. As one of the leading international mediation centres in Asia, the AIAC offers Med-Arb proceedings that leverage on an experienced and impartial mediator panel, conducted in accordance with international standards and best practice procedures for mediation.
The AIAC Mediation Rules (formerly known as "KLRCA Mediation Rules") are a set of procedural rules encompassing different aspects of the process of Mediation to aid parties in resolving both international and domestic disputes. With the AIAC Mediation Rules and the Malaysian Mediation Act 2012, AIAC seeks to promote mediation as a desirable commercial option for parties in Malaysia. The newly revised AIAC Mediation Rules which will be officially released in March 2018 is also aimed to tend all preferences of the parties, including but not limited to mediating investment-related disputes involving investor and States and/or State entities.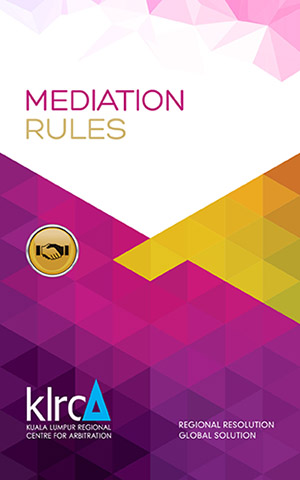 Mediation Rules (Revised 2013)