Appointment of the Director of the Asian International Arbitration Centre (AIAC)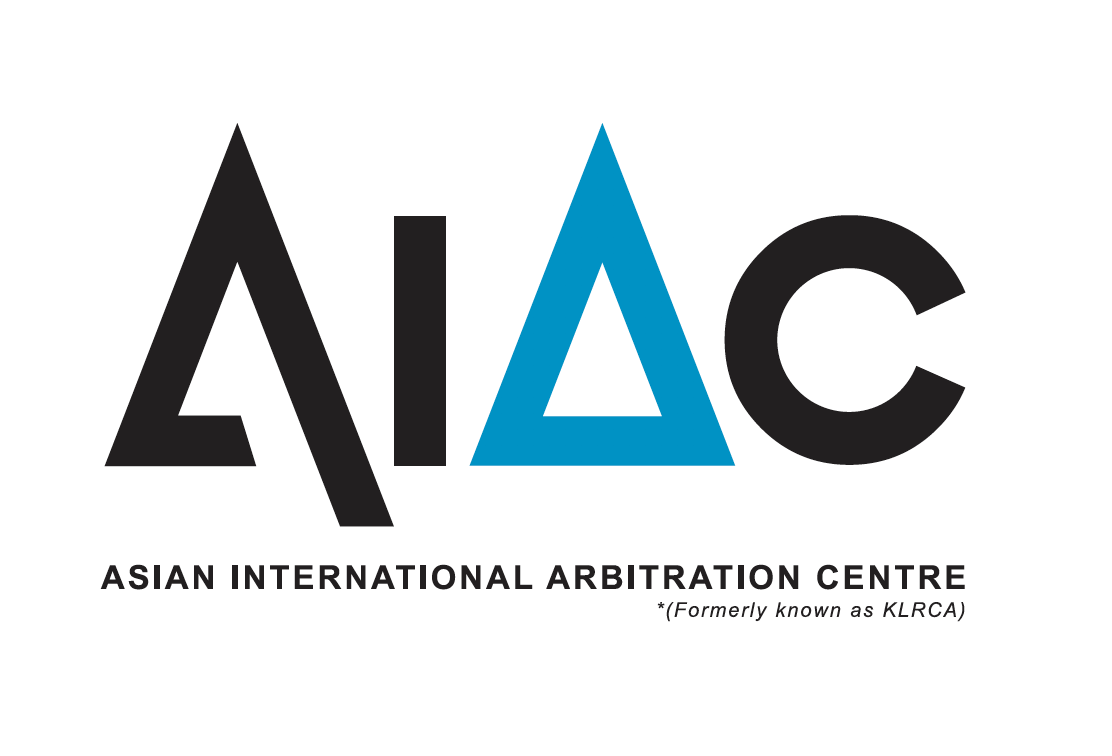 Appointment of the Director of the Asian International Arbitration Centre (AIAC)
The Asian International Arbitration Centre ("AIAC") is pleased to announce that The Honourable Tan Sri Datuk Suriyadi bin Halim Omar has been appointed as the Director of the AIAC for the 2020 to 2022 term, with effect on 1st December 2020. This decision was confirmed by the Government of Malaysia, following its consultation with the Asian-African Legal Consultative Organization (AALCO), as stated by The Honourable Dato' Takiyuddin Bin Haji Hassan, Minister in the Prime Minister's Department (Parliament and Law) in his press statement dated 16th November 2020 as follows: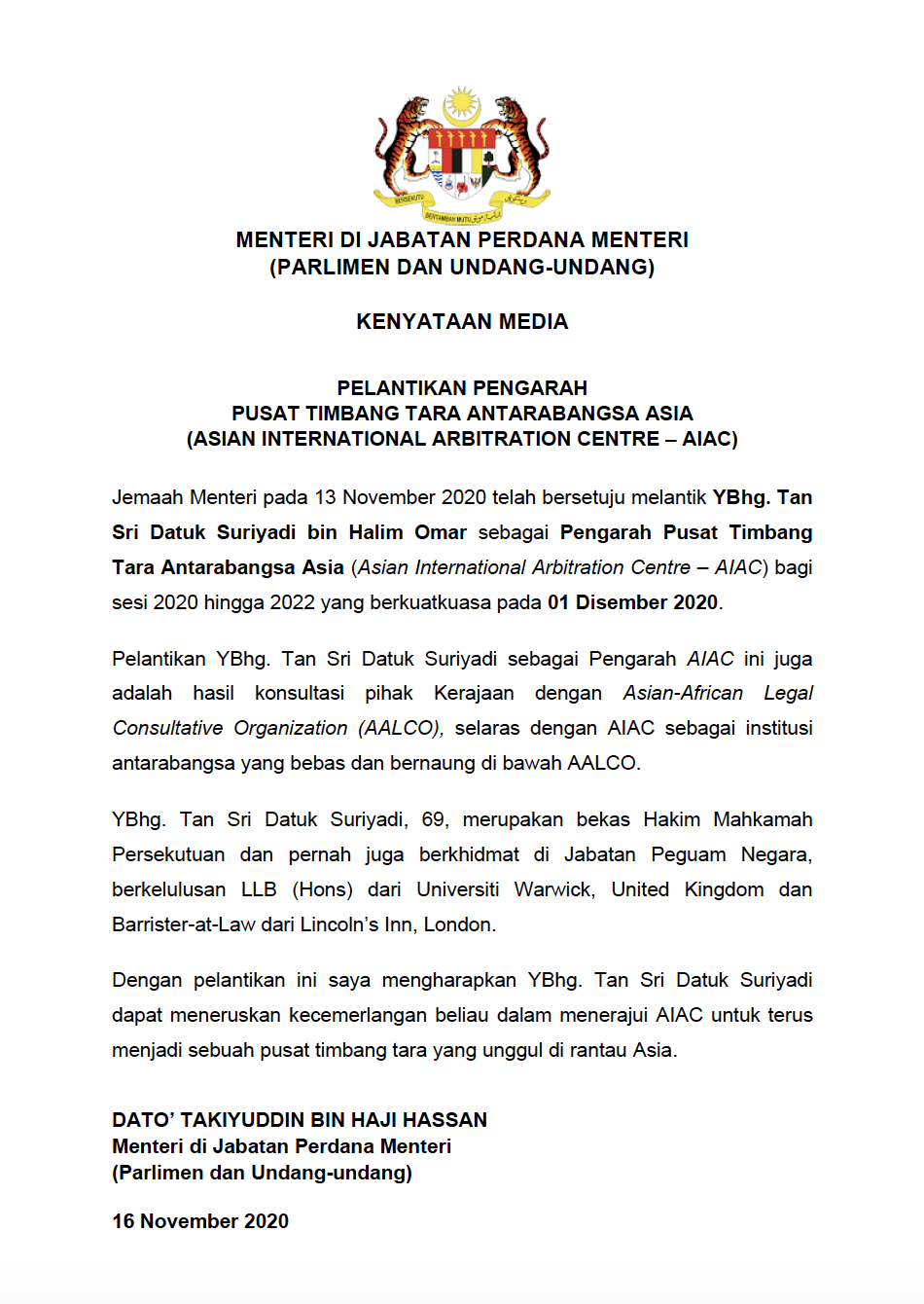 An English office translation of the above statement can be found here.
Usual case management practices for all alternative dispute resolution (ADR) matters including arbitrations, adjudications, mediations and domain name disputes will resume effective 1st December 2020. All pending registrations, appointment requests, decisions and/or approvals requiring the Director of the AIAC's consideration will be brought to The Honourable Tan Sri Datuk Suriyadi bin Halim Omar's immediate attention to be actioned upon from 1st December 2020.
If there are any questions, please contact your respective AIAC Case Counsel by email with a copy to arbitration@aiac.world, adjudication@aiac.world, mediation@aiac.world, dndr@aiac.world or aiac@adndrc.org, as applicable.

Yours sincerely,
The AIAC's Management