Resolving your Disputes, the Asian Way – The New Mediation Rules of the Asian International Arbitration Centre (AIAC)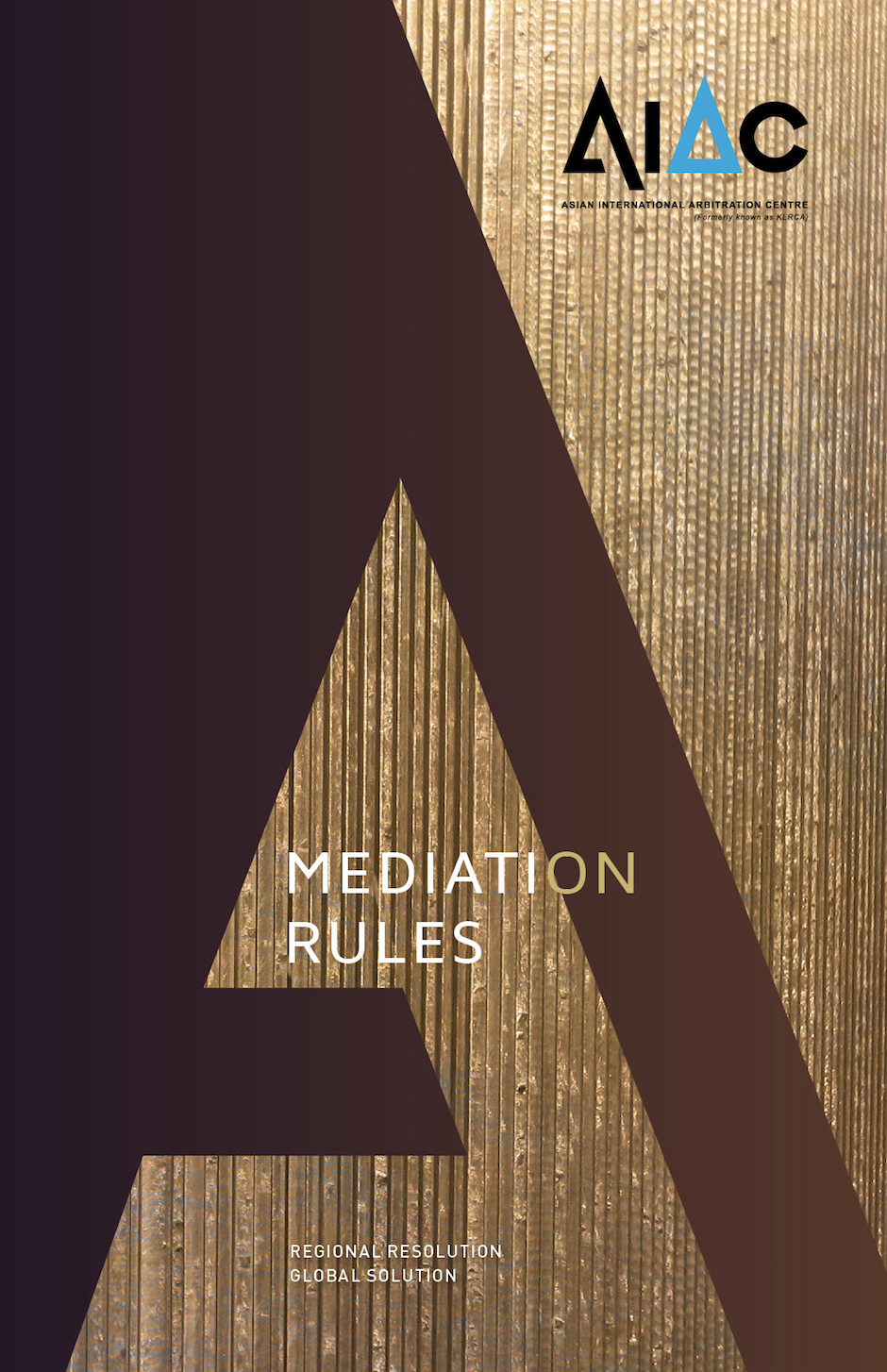 Mediation, as an alternative or a supplement to arbitration, has been gaining momentum over the course of past years both globally and in the region. Indeed, not all disputes or differences are suitable for arbitration, some require less formal dispute resolution techniques such as mediation.
Alternative dispute resolution mechanisms, such arbitration and mediation, have become an increasingly common way of settling disputes, both globally and in the region. Mediation, provides an alternative avenue to amicable settlement in a way that preserves business relations.
On 9th March 2018 the AIAC introduced its fully revamped Mediation Rules. The AIAC Mediation Rules 2018 provides a flexible framework for the conduct of mediation, yet effectively deal with particularly complex situations that may arise (e.g. confidentiality concerns, non-cooperation by one of the parties, etc.), thus ensuring time and cost-efficient settlement.

Pursuant to the AIAC Arbitration Rules 2018, the parties are now free to commence mediation either where there is prior agreement to mediate or in the absence of such prior agreement thought the model submission agreement or by making a proposal to mediate.
The mediator or mediators (as the case may be) are now confirmed or appointed by the Director of the AIAC and in so doing, the Director takes into account the parties' agreement as to the qualifications and attributes of potential mediator. The mediator or mediators appointed shall at all times remain independent and impartial to assist parties in reaching a balanced, 'win-win' settlement.
The med-arb procedure incorporated in the AIAC Mediation Rules 2018 allows parties to convert their settlement agreement into a consent award rendered pursuant to the AIAC Arbitration Rules 2018.
In its continued quest for innovation and excellence, the AIAC catered the Arbitration Rules 2018 to most types of disputes or differences, including investor-State disputes, being the first institution in the region and globally to model its rules after the IBA Rules for Investor-State Mediation.
The AIAC Mediation Rules 2018 are available on the AIAC's website at https://www.aiac.world/Mediation-Mediation
Also available;

Related:

Click here for more information; https://www.aiac.world/events/280