Expedited Dispute Resolution Through Arbitration – Introducing the Asian International Arbitration Centre's Fast Track Arbitration Rules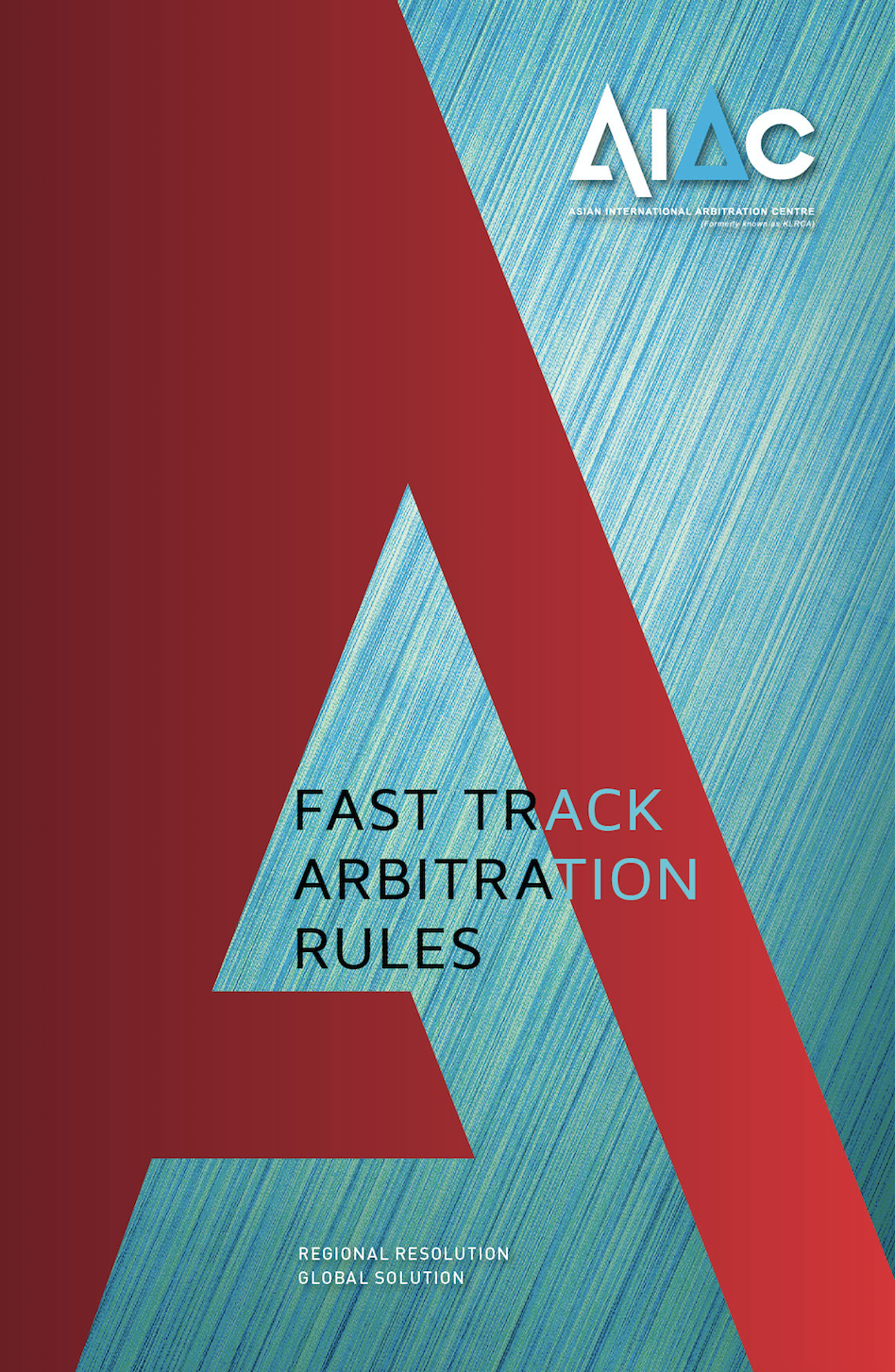 Disputes dragging on for years mean long periods of uncertainty as well as internal and external costs for companies. In case of highly complex disputes or when the amount in dispute is hundreds of millions of dollars, such long duration may be justified. However, for very straightforward matters, such as the non-payment for delivered goods, or when the amount in dispute is small, expedited proceedings are often more suitable.
The Asian International Arbitration Centre (AIAC) has a separate set of arbitration rules, the Fast Track Arbitration Rules (the "Fast Track Rules"). On 9th March 2018, the AIAC released its new Fast Track Rules that have been re-designed to meet international standards and tailored specifically to straightforward and rather small matters. The Fast Track Rules provide for shorter time limits to ensure the speedy resolution of disputes: arbitration proceedings under the Fast Track Rules are designed to last no longer than 180 days. The arbitral tribunal in principle has only 90 days from the start of the arbitration until the conclusion of the oral hearing. Thereafter, the arbitral tribunal has another 90 days to draft the award. This 90 days' time limit guarantees that the arbitral tribunal has the necessary time to deliberate and draft an arbitral award of the highest quality.

The Fast Track Rules should be flexible and adjustable to the circumstances of each case. As such, the unique feature of the earlier revision of the Fast Track Rule, namely a procedure where the entire proceedings are based on documents, has been retained in the new set of Rules. This procedure is suitable for the least complex arbitrations or where no witness testimony is required. Under the documents only procedure, the arbitral tribunal will render the award even faster as there will not be any oral hearing.
The AIAC takes the approach that an arbitral institution should not heavily interfere with arbitration proceedings. As such, the AIAC does not apply the Fast Track Rules automatically, but only when the parties have explicitly agreed upon their application. Furthermore, the AIAC fully respects the parties' decision regarding the number of arbitrators (one or three) and does not impose a sole arbitrator in Fast Track Rules arbitrations by default. This is in stark contrast to other arbitral institutions, many of which apply a higher level of interference. This practice has already resulted in problems related to the enforcement of arbitral awards.
The Fast Track Arbitration Rules are available on the AIAC's website at https://www.aiac.world/Arbitration-Fast-Track-Arbitration
Also available;

Related:

Click here for more information; https://www.aiac.world/events/280