Arbitrators' Profiles
Dr. A. Vijayalakshmi Venugopal
Taylor's University
Vijaya has written 3 books, numerous articles and a book chapter on International Business Dispute Resolution Involving Malaysia. She has taught ADR and supervised LLM theses on this subject.
Mr. Alexander Mathai Paikaday
Paikeday & Paikeday Lawyers
Alexander Mathai Paikaday is a Legal Associate at the New Delhi office of Paikeday & Paikeday Lawyers and enrolled as an Advocate before the Bar Council of Delhi. He is part of the Dispute Resolution team practicing before various Indian Courts, including the Supreme Court of India and various High Courts. He is having a keen interest in Investment Arbitration, apart from International Commercial Arbitration. He has received an appointment as a Sole Arbitrator for 13 NBFC Arbitrations. His fields of practice consist of Arbitration, Corporate Law, Constitutional, Civil and Taxation. He is the youngest Fellow (FCIArb) in India of the Chartered Institute of Arbitrators, London, UK.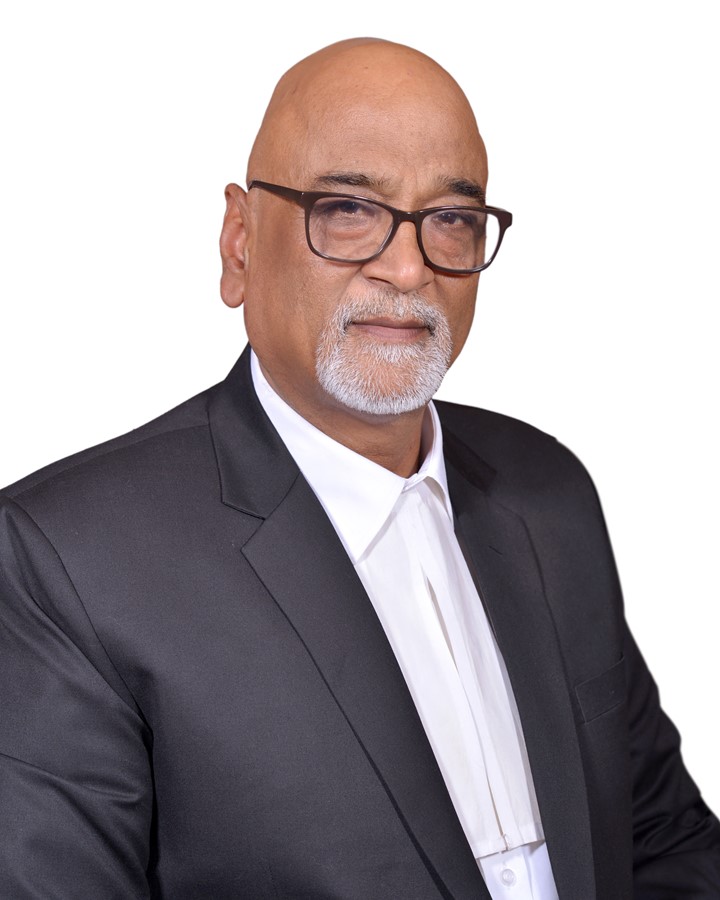 Mr. Amod K Dalela
Dalela & Dalela Lawyers
Mr. Amod K. Dalela is a Science Graduate (B.Sc. - 1977); Law Graduate (LL.B -1980) and Post Graduate in Social Work (M.S.W.-1983). He has done Post PG Dip-Cyber Laws-2014); (CFA+- 2015); (CEH -2015) and (PGDip-ADR-2016). LL.M. (Cyber Laws and Cyber Security) from (2016-18) He has participated in various National as well as International moot competitions such as G.D.Goenka-CIARB International Commercial Arbitration Competition organized by G D Goenka University India in 2018, 2019 and 2020; 5th AIAC VIS Pre-moot, 2021 held virtually in March 2021; 1st International Construction Arbitration Moot organized jointly by International Construction Law Association and Russian Institute of Modern Arbitration held virtually in October 2021 St. Petersburg V FDI Pre-moot organized jointly by Russian Arbitration Association and St. Petersburg University held virtually in October 2021.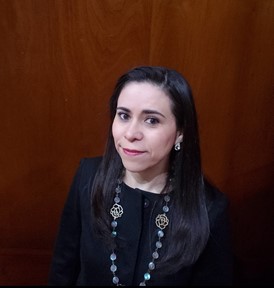 Ms. Ana Jaimes
International Legal Advisers
Ana Jaimes focuses her practice on international commercial arbitration and investment treaty arbitration. She has acted as arbitrator and counsel and for international corporations and States in connection with international arbitration proceedings under the arbitration rules of ICSID and ICC across several industries as construction, infrastructure, oil & gas, telecommunications, pharmaceutical and automotive. Ana has acquired international experience in firms based in Geneva, Chicago and Mexico City. Ana participates in professional and academic activities as a speaker, is member of multiple arbitration associations and is fluent in Spanish, English and French.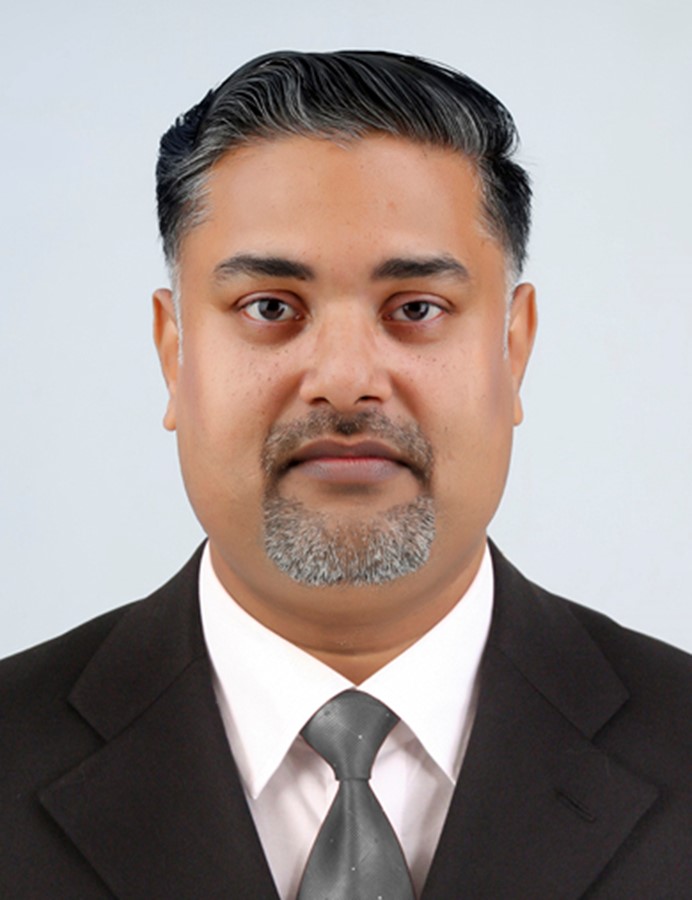 Dr. Aneesh V Pillai
Cochin University of Science and Technology, India
Dr. Aneesh V. Pillai is an Assistant Professor (Law) in School of Legal Studies, Cochin University of Science and Technology (CUSAT), Kerala. He has a rich experience of adjudging oral rounds/memorials for different prestigious moot court competitions such as Stetson International Environmental Moot Court Competition; Philip C. Jessup International Law Moot Court Competition organised by ISLA; Inter-American Human Rights Moot Court Competition organised by Washington School of Law, American University; International Criminal Court Moot Court Competition organised by Grotius Centre, Leiden University, Netherlands; Foreign Direct Investment International Arbitration Moot, organised by Centre for International Legal Studies, Austria; etc. Dr. Aneesh has also created moot court problems pertaining to the issues of Competition Law; International Law; Environmental Law and Human rights for different national level moot court competitions in India.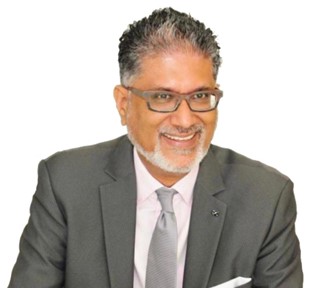 Mr. Anil Changaroth
ChangAroth Chambers LLC | ChangAroth InterNational Consultancy | ODRasia & anz
Anil is an Arbitrator (Fellows of the Chartered, Singapore and Philippines Institutes of Arbitrators) and trained in International Treaty Arbitration at is Asian International Arbitration Centre - AIAC); an accredited Mediator (Singapore Mediation Centre, Singapore Family Justice Court, AIAC and Vietnam International Commercial Mediation Centre); an Adjudicator (AIAC sitting on Dispute & Conflict Avoidance Boards; is also the Country Representative (Singapore) for the ADR ODR International and Dispute Resolution Board Foundation. Anil qualified as an Advocate & Solicitor of Singapore since 1995, a Solicitor of England and Wales, qualified as Barrister at Law (Middle Temple of England & Wales, and hold a Master of Science in Construction Law & Arbitration, Kings College London & National University of Singapore and career included with international arbitration with international law, in house as General Counsel and first career before graduating with an LLB Hon from the University of Buckingham, was as an Infantry Officer with the Singapore Armed Forces where he served for five years. Represents parties in the Asia Pacific region his legal practice CHANGAROTH CHAMBERS LLC, focuses on Appropriate Dispute Resolution involving Infrastructure, Building, and Construction projects and most aspects of Commercial, Civil, Criminal and Corporate Front End Advisory; and consultancy CHANGAROTH INTERNATIONAL CONSULTANCY consults on infrastructure, construction, and investment treaty projects, provides ADR services and through its subsidiaries ODRasia (servicing Asia) & ODRanz (servicing Oceania) provides subscription based platforms that manage Online Dispute Resolution and Online Digital Reengineering services, within the Asia Pacific Economic Cooperation's Collaborative Framework for ODR.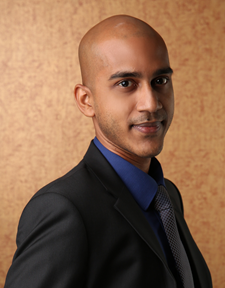 Mr. Aravind Kumarr
Izral Partnership
Aravind is a Partner at Izral Partnership - a dispute resolution firm ranked in The Legal 500 and Chambers. His key areas of practice include corporate and commercial litigation, shareholders and directors disputes, insolvency and receivership, as well as land disputes. He regularly appears before all levels of the Malaysian courts as well as in arbitration on behalf of various local & international corporations, directors, and other prominent individuals. In the mooting scene, Aravind has previously participated in several moot competitions back in his days as an undergraduate (both at national & international levels) enjoying considerable success. He subsequently coached & trained several moot teams which went on to do well in the several moot competitions (both at national & international levels). Since then, he has been regularly invited to sit as a judge or arbitrator in various moot competitions.
Mr. Aravind Kumarr
Izral Partnership
Aravind is a Partner at Izral Partnership - a dispute resolution firm ranked in The Legal 500 and Chambers. His key areas of practice include corporate and commercial litigation, shareholders and directors disputes, insolvency and receivership, as well as land disputes. He regularly appears before all levels of the Malaysian courts as well as in arbitration on behalf of various local & international corporations, directors, and other prominent individuals. In the mooting scene, Aravind has previously participated in several moot competitions back in his days as an undergraduate (both at national & international levels) enjoying considerable success. He subsequently coached & trained several moot teams which went on to do well in the several moot competitions (both at national & international levels). Since then, he has been regularly invited to sit as a judge or arbitrator in various moot competitions.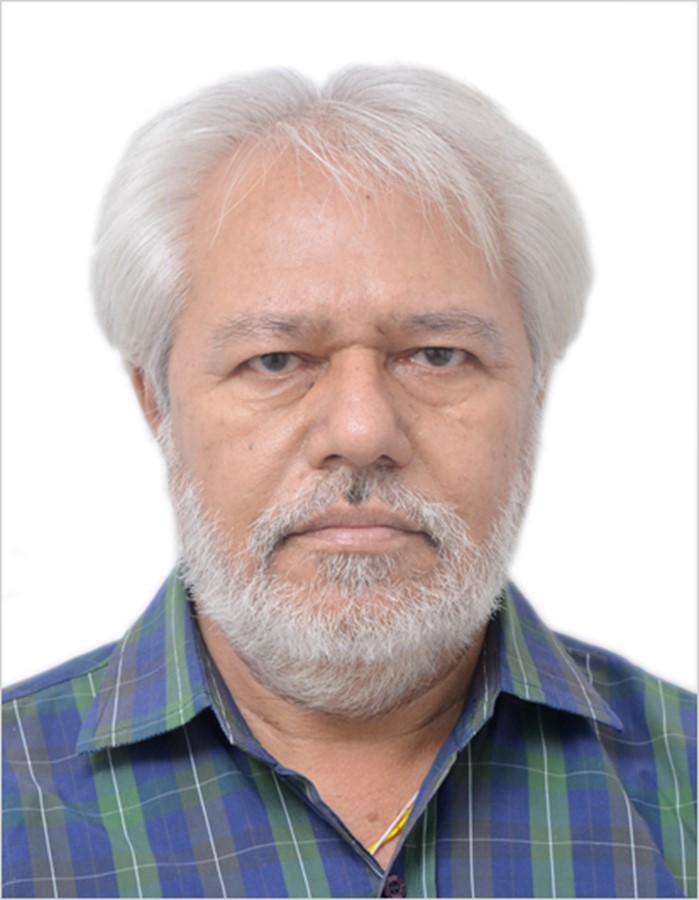 Mr. Arun Sharma
Independent
I am in professional advocate register with Bar Council of Delhi since 1999. Having independent practicing in Hon'ble Supreme Court of India, Delhi High Court and various other National and State Tribunals/ Forum, Commissions for the last approx., 21 years. I am a Penal Arbitrator, of the Delhi International Arbitration center (DIAC) at Delhi High Court, since 2010 and officially enlisted as Penal Arbitrator of Thaliland Arbitration Center (THAC) for three year till 30th June, 2024. I am Appointed as a Sole Arbitrator in the various matter by the Hon'ble Delhi High Court, and experience of handling cases under the Arbitration and Conciliation Act, I am a Qualified and trained Mediator Attached to the Delhi High Court "Mediation Center", since 2010 and Settled many cases acting as Mediator.
Ms. Ashna Taneja
Government of Australia
Ashna is a Senior Lawyer with the Australian Government, working across commercial, dispute resolution, and law reform projects. Prior to joining the Australian Government, Ashna worked as a solicitor at Herbert Smith Freehills, and also completed legal placements with UNCITRAL and UNIDROIT.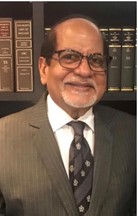 Mr. B Rengarajoo
Barrister, Chartered Arbitrator, Mediator
Mr B Rengarajoo PBS, graduated with a Bachelor of Laws degree from the University of London and was admitted to the Bar in England and Wales as a Barrister before being admitted to the Singapore Bar. He subsequently obtained the Master of Laws (LLM) from the National University of Singapore. He is a Chartered arbitrator, and a Fellow of both the Singapore Institute of Arbitrators and Chartered Institute of Arbitrators. He is on the arbitration panel of SIAC, AIAC, CIArb, MIAC, SISV and LSAS. He has sat as an arbitrator in domestic and International commercial arbitrations, and he specialises in hearing disputes arising from International trade, among others, under various arbitration laws and rules. Rengarajoo is also a Mediator certified by International Mediation Centre (IMI) and Singapore Mediation Institute (SIMI). He is the recipient of the Outstanding Court Volunteer Mediator's award for the year 2020. Prior to the practice of law, Rengarajoo was an ASP in the Singapore Police Force. He has a passion for teaching and is on the CIArb faculty list for Arbitration and Mediation.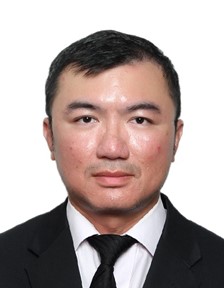 Mr. Bernard Chan Kee Siang
Danga Bay Construction Sdn Bhd
A certified arbitrator with 10 years' experience in construction industry lawsuit and dispute cases. Ardent practitioner and sharp in reasoning fact, figure and sequence of the event cases.
Mrs. Bronwyn Lincoln
Corrs Chambers Westgarth
Bronwyn is an experienced practitioner in cross border litigation and international arbitration. Her experience traverses a range of industry sectors including construction and infrastructure, international trade and commodities, energy and resources, property and mining. She has a particular expertise in shareholder and joint venture disputes and is experienced in a range of alternative dispute resolution processes including mediation. Bronwyn is also an international arbitrator and is a panel arbitrator for AIAC, SIAC, NZIAC and KCAB International, a Fellow of ACICA and a List arbitrator for HKIAC. She is a director of ACICA and the Australia Disputes Centre, one of Australia's four designated conciliators for ICSID and a member of the ICC Commission on Arbitration and ADR.
Ms. Cecilia Flores Rueda
FloresRueda Abogados
Mr. Cheng Ho Wah @ Roland
Messrs. Roland Cheng & Co
I obtained my Bachelor Degree in Computer Science from the University of Ottawa, Canada in 1980 and Bachelor of Laws from the University of London, England (LLB(Hons)London) in 1988. I was admitted as a Barrister-at-law, Lincoln's Inn in November 1990. I have been admitted as an Advocate & Solicitor to the High Court of Sabah and Sarawak since 18th February 1992. I commenced my Legal Practice under this Firm's name Roland Cheng & Co in 1993. In 2004, I obtained my Master of Laws specialising in Maritime Law from University of London (LLM). I am a member of the Sabah Law Society (formerly under Sabah Law Association) since 1993. I am one of the Panel of Adjudicators of the Asian International Arbitration Centre (AIAC) since year July 2014. I was awarded the CIArb's Diploma in International Arbitration and is a Fellow of the Institute (FCIArb) since April 2015.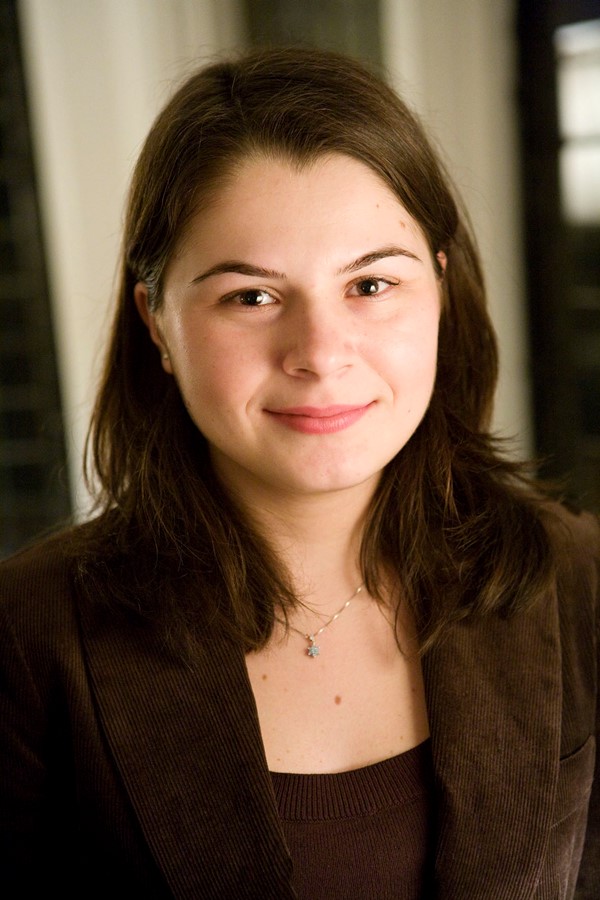 Dr. Crina Baltag
Stockholm University
Dr Crina Baltag is Associate Professor (Docent) in International Arbitration at Stockholm University and qualified attorney-at-law since 2004, with extensive practice in various aspects on international dispute resolution, private and public international law. Crina is director of the Master in International Commercial Arbitration Law at Stockholm University and member of the Stockholm Chamber of Commerce Arbitration Institute (SCC) Board. Crina's publications include The Energy Charter Treaty: The Notion of Investor [Wolters Kluwer, 2012]; ICSID Convention after 50 Years: Unsettled Issues [Wolters Kluwer, 2017]; The Future of Investment Treaty Arbitration in the EU [co-editor, Wolters Kluwer, 2020] etc. and numerous publications in leading legal journals and reviews, including on the Denial of Benefits in Investment Law [co-author; Max Planck Encyclopedia of International Procedural Law, Oxford University Press, 2019]. Crina is the editor of Kluwer Arbitration Blog, co-managing editor of ITA Arbitration Report and member of editorial boards of prestigious journals and book series in the field, including of the Journal of International Arbitration and Bloomsbury's Global Energy Law and Policy. Crina has been appointed in numerous arbitrations, as sole arbitrator and co-arbitrator under the rules of the ICC, LCIA, SIAC, FAI, and CCIR-Romania. Crina holds a PhD degree in International Arbitration from Queen Mary University of London (UK), LL.M in International Commercial Arbitration Law from Stockholm University (Sweden), M.Sc. in International Business from Academy of Economic Studies (Romania), LL.B. from University of Bucharest (Romania).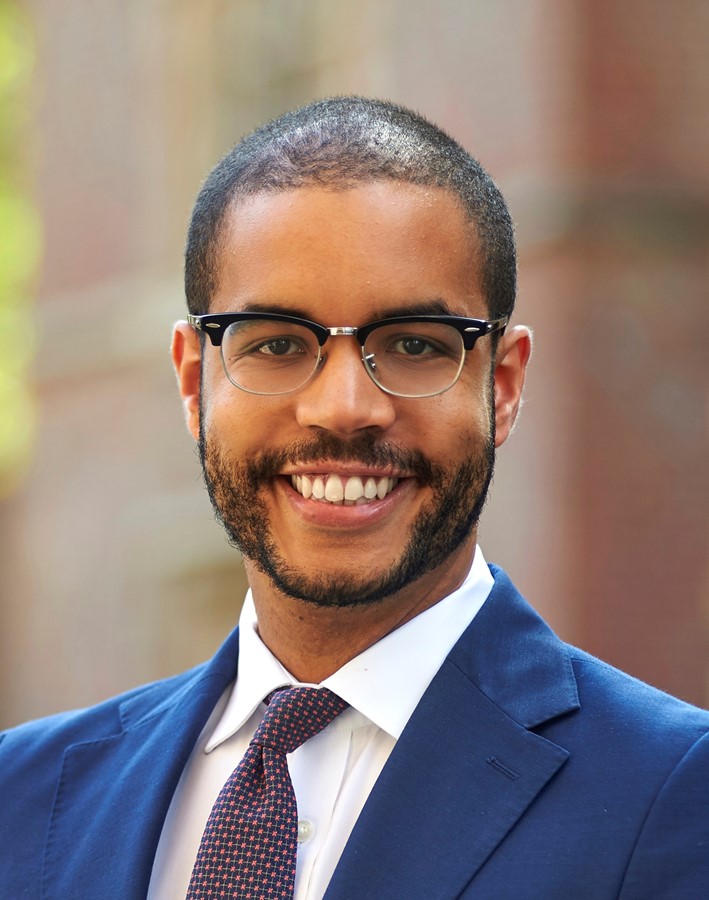 Mr. David Hopkins
39 Essex Chambers
David Hopkins is a barrister at 39 Essex Chambers, London, with an extensive domestic and international practice. Recent domestic commercial work includes High Court proceedings regarding: a land option contract; alleged breaches of a share purchase agreement; and a GBP 6.5m claim brought against an insurer following the partial collapse of a cliff in Jersey. Internationally, he has acted in and advised on disputes subject to the ICC, LMAA and SIAC rules. He is also a TECBAR accredited adjudicator and accepts appointments via the TECBAR adjudication scheme. David is a contributing editor to Wilmot-Smith on Construction Contracts (4th edn, 2021) and Atkin's Court Forms (2018 issue). He has also written for the IBA's Dispute Resolution International, LawInSport and the Practical Law Arbitration and Dispute Resolution Blogs. He is recommended as a Leading Junior for Construction, Energy and Infrastructure in Legal 500 Asia Pacific 2019, 2020 and 2021.
Mr. Darshendev Singh
Messrs. Lee Hishamuddin Allen & Gledhill
Darshendev's primary area of practice is commercial dispute resolution with a focus on disputes relating to construction, engineering, oil & gas, and infrastructure projects. Besides regularly sitting as an arbitrator and an adjudicator, Darshendev also represents clients in international and domestic arbitration, litigation, mediation, and adjudication. He has been involved in numerous ad hoc as well as institutional arbitrations. The sole Malaysian recipient of the 2019 Asia Pacific Top 10 Arbitrators Award (under the age of 40 category), Darshendev has also been ranked as a Next Generation Partner for Dispute Resolution in Malaysia, by The Legal 500 in its Asia Pacific 2020 Ranking and Asia Pacific 2021 Ranking. Darshendev has also been recognised as 2021 Rising Star in the Malaysian Legal Industry (under the age of 40 category), by the Asian Legal Business. Former chairperson of the Young Members Group of the Chartered Institute of Arbitrators (Malaysia), Darshendev is a frequent speaker on the international circuit on issues related to his areas of practice and contributes to global publications on the arbitration and construction law landscape.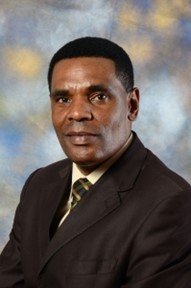 Mr. Davison Kanokanga
Kanokanga & Partners
Author of Commercial Arbitration in Zimbabwe, Juta (Pty )Ltd 2020, founding member of Alternative Dispute Solutions Centre, arbitrator and arbitration counsel, member of the Chartered Institute of Arbitrators (UK), the African Arbitration Association and the Southern African Development Community Panel of International Commercial Arbitrators.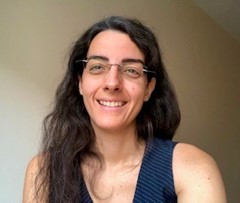 Mrs. Derya Durlu Gürzumar
Istanbul Bar Association
Mrs. Derya Durlu Gürzumar is an attorney-at-law registered to the Istanbul Bar Association, and is the current chair of the International Bar Association's Alternative and New Law Business Structures Committee. She holds LLB and LLM degrees from Bilkent University Faculty of Law, in Ankara, Turkey, and is currently a PhD candidate at the University of Neuchâtel, in Switzerland. Being an ardent Vis-mootie since 2007, Mrs. Durlu Gürzumar has been one of the few law students to receive two successive Honorable Mentions in the Martin Domke Best Oralist Award in the 16th and 17th Willem C. Vis Moot competitions. She has been coaching teams and arbitrating in many international and domestic arbitration competitions since 2010. Very recently, in 2021, Mrs. Durlu Gürzumar's Vis moot team from Bilkent University became the highest-ranking Turkish university by reaching the semi-finals in the Vis East and the octo-finals in the Vis Moot.
Mrs. Diana Lokajíčková
Resenidohodou and Constelius Law Office
Diana Lokajickova completed her law degree at Charles University in Prague, Faculty of Law, in 2019. Currently, she is continuing a rigorous procedure in the field of procedural law with a focus on mediation (2021). At her alma mater, Diana organized meditation training and public events. Last but not least she found a Mediation Clinic there. Since 2019 she has been working as a legal trainee and certified mediator. In her professional life, she focuses on corporate law, labor law, IP law and insolvency. In connection to her mediation practice, she supports a nonprofit organization that focuses on the labor field (called Filantia). In 2021 she also completed a specialization study for mediators at the industry property office of the Czech Republic. Last but not least she supports students' organizations actively with my participation at their event as a professional.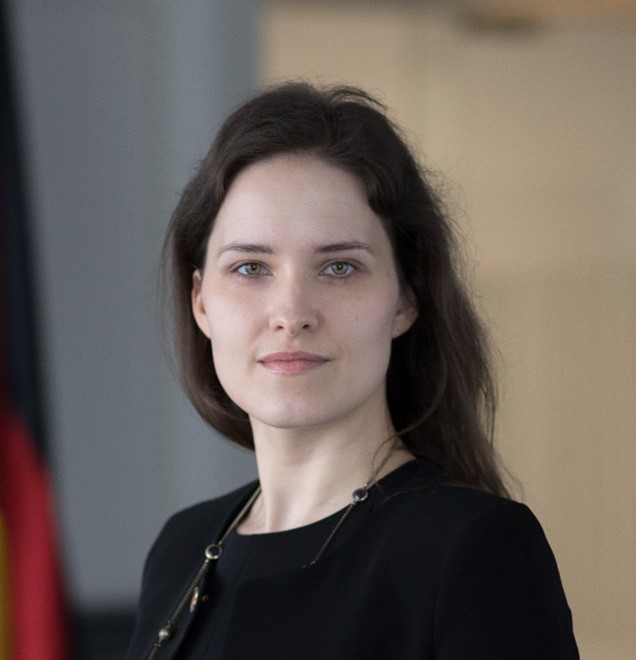 Dr. Eva Langerbeck
Malaysian-German Chamber of Commerce and Industry
Eva Langerbeck works as deputy executive director and head of corporate services at the Malaysian-German Chamber of Commerce and Industry in Kuala Lumpur and advises clients on foreign direct investments, company formations, licensing requirements, public grants and customs procedures in Malaysia. In addition, she is a licensed mediator under the Malaysian Mediation Centre. She holds a DPhil in Islamic Studies and wrote her thesis on Islamic law and state control in Malaysia.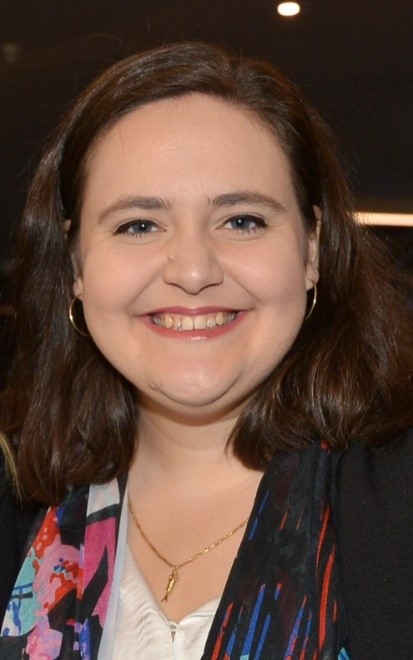 Ms. Fulya Görer
Balcıoğlu Selçuk Akman Keki Attorney Partnership (in association with 大成 Dentons)
Fulya Görer is a graduate of Istanbul Bilgi University Faculty of Law. She participated in both Philip C. Jessup International Law Moot Court Competition and Willem C. Vis International Commercial Arbitration Moot. Since 2015, she has been coaching Istanbul Bilgi University's Vis Moot teams. She has been working at Balcıoğlu Selçuk Akman Keki Attorney Partnership (in association with 大成 Dentons) since her graduation and completed her legal internship here as well. She focuses on corporate law, mergers and acquisitions and arbitration in various sectors, including, but not limited to communications, media and entertainment, cyber security etc. She participates in due diligence processes and drafting and negotiation transaction contracts from both buy-side and sell-side, advice on mergers and acquisitions, post-closing support and business integration and corporate governance matters. She prepares and drafts due diligence reports, assists in preparation and review of documents in the data room, drafting and negotiation of transaction documents and preparation of corporate governance documentation.
Ms. Ghada Arfaoui
Université de Carthage
Ghada is a PhD Candidate at the Université de Carthage focusing on International Arbitration. Ghada graduated with honors from the Université de Carthage (faculty of law) with a specialization in common law and International Arbitration. As a student, she participated in the Vis Moot and the FDI Moot. Ghada currently works as a legal Assistant for the National Center for State Courts that aims to improve court administration, justice sector personnel capacity, court-citizen relations, and the fight against corruption in Tunisia. She also teaches bachelor workshops in Contract Law for the Université de Carthage (faculty of law) and coaches the team for Vis Moot. Ghada speaks Arabic, French, English and Spanish.
Ms. Gizem Alper
PACE CISG Database Global Editor
PACE CISG Database Global Editor & professional engaged in international commercial law, mediation and arbitration.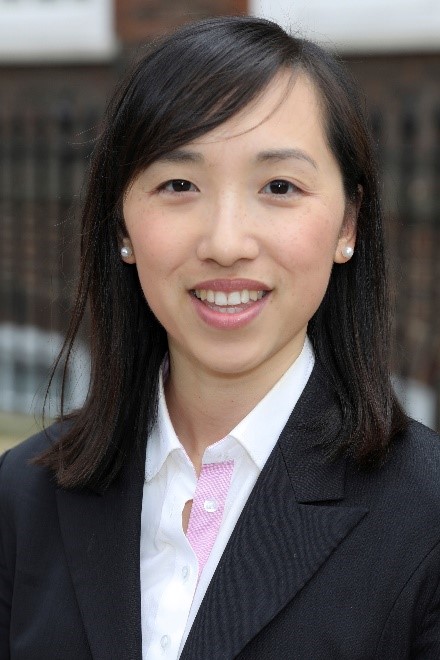 Ms. Grace Cheng
Field Court Chambers
Grace is an English barrister, a qualified Hong Kong solicitor and has rights of audience before the AIFC Court in Kazakhstan. In addition to speaking fluent English, Cantonese and Mandarin, Grace has a working knowledge of French and Spanish. Grace is included on various panels and databases of arbitrators including AIAC; BAIAC; CACM; CAA; FINRA; HIAC; ICC; LCIA; LMAA; PIAC; SIAC; Sport Resolutions; SCC; and WTC Macau Arbitration Center. She is also on various panels of adjudicators. Grace obtained a First Class Honours degree in law from the LSE and the BCL from the University of Oxford. She previously worked at Slaughter and May and was judicial assistant to the Honourable Mr Justice Blair when he was Judge in Charge of the Commercial Court. She has taught law at the University of Oxford, King's College London, the University of Warwick, the National Chengchi University, and the National Taiwan University.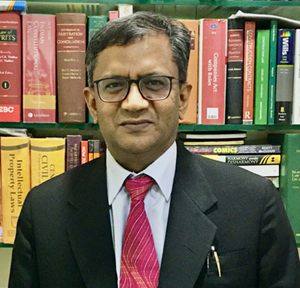 Mr. Hasit Sheth
HLaw Chambers
Hasit Seth practices as an arbitrator and as an independent counsel in arbitrations and Bombay High Court, India. He is a licensed attorney in New York and India. His practice covers commercial, corporate, construction, intellectual property and technology dispute resolution through arbitration, mediation and litigation.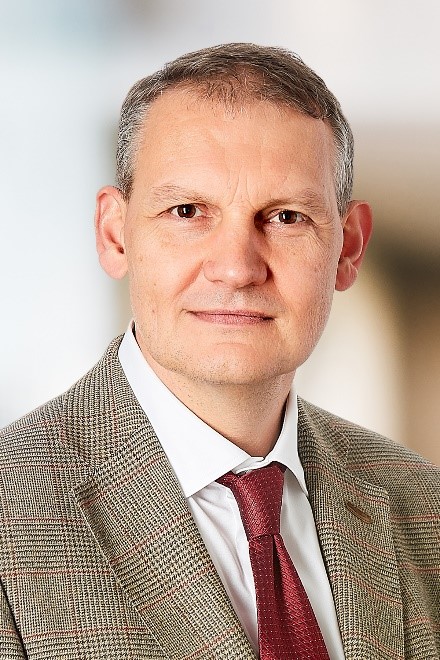 Mr. Iain Aitchison
Ankura
Iain Aitchison MArch LLM DipICArb FDBF FCIArb is a Managing Director at Ankura, based in London. Registered Architect in UK and in Germany. Fluent in English and German. Regularly appointed as delay expert on complex and high-value disputes. Has given expert evidence under cross examination in ICC Arbitration on delay and FIDIC contract administration issues. DBF accredited Dispute Board member and FIDIC specialist, CEDR Accredited Mediator, accredited international arbitrator with experience of virtual hearings in international commercial arbitration and of resolving disputes in virtual mediation. Listed on: CIArb Dispute Board Panel, UK Adjudicators, international arbitration panels including AIAC. Experience as a practising arbitrator, and in international Vis Pre-moots including LCIA, CIArb, AIAC, PCA. In 2021 sat in 30 online hearings in Vis Pre-moots and presided in elimination rounds at Vis East Moot 2021 in Hong Kong, and Vis Moot 2021 in Vienna.
Mr. Ignacio Jorge Tasende Iturvide
FERRERE
His practice focuses on international dispute resolution. He participates in commercial and investment arbitrations administered by the ICC, ICSID, and the Conciliation and Arbitration Center of the Uruguayan Securities Exchange, in construction, energy, oil & gas and port industries. He is a member of and currently coaches the international arbitration team of Universidad de la República (Uruguay). As a student he was distinguished as the second best speaker at the 13th International Arbitration Competition, where he reached the semifinals. He is also arbitrator in events such as the Willem C. Vis International Commercial Arbitration Moot. In his rol as coach, he reached top 16 in the world at the FDI moot competition 2021. He made an internship in international law at the Swiss International Law School under the direction of professor Ingeborg Schwenzer.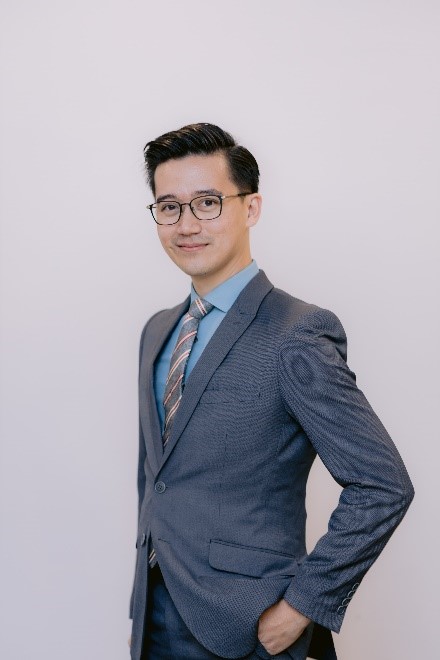 Mr. Izzat Asyraf Zamri
Messrs. K K Lim
Izzat commenced his practice at Kadir Andri & Partners in 2012. He was a Partner at Tan Norizan & Associates before joining KK Lim in August 2020 as senior partner. He is frequently invited to judge various moot court competitions at national and international levels. He was the Moot Director of the Thomas Philip Novice Arbitration Mooting Competition (NAMCO) in 2016 and 2018. He also contributed to the first edition of the Malaysian Civil Procedure 2015. His area of work covers contractual and tortious claims, commercial and corporate disputes, contentious acquisitions and take-overs, land acquisitions, contentious banking litigation, construction disputes and industrial relations. He represents corporations and individual clients at all level of Courts in Malaysia.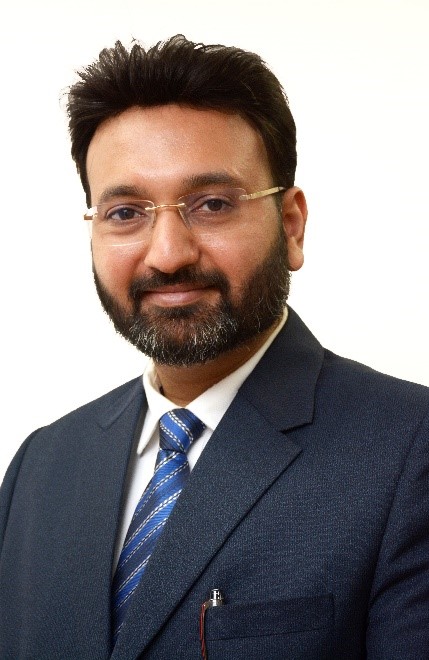 Mr. Ish Jain
Regius Legal LLP
With diverse experience in the field of ADR, Ish is a renowned arbitrator empanelled by several prestigious Indian and global institutes across the UK, Singapore and other South Asian regions. His dedicated ADR work commenced in 2004, prior to him being formally qualified as an advocate. Under his aegis, the law firm has come to be known for its fast-growing litigation and corporate-commercial advisory services. He is also the face of the aviation, technology and space law practice of the firm. He also has diverse experience in transactional as well as litigation matters in real estate and construction sectors. He is renowned for handling disputes involving a multitude of parties with conflicting and complicated pleadings. His other key practice areas are Art law; Sports law; Banking & finance; Energy law, Domain name, Cross-border and Maritime disputes.
Mr. Joe-han Ho
39 Essex Chambers
Joe-han Ho is a commercial and construction disputes specialist. He accepts instructions in both litigation and arbitration matters, and focuses on contractual, insolvency, construction, civil fraud, and financial services disputes. He is familiar with the usual construction standard-form contracts, and has experience in a range of arbitrations, including those held under LME, SCC, ICC, UNCITRAL and LCIA rules. He is regularly instructed by international law firms to provide English law advice. Before transferring to the English Bar, Joe-han was a solicitor at Cleary Gottlieb Steen & Hamilton LLP (resident in the London and Paris offices). He holds law degrees from Harvard Law School, Oxford University and Durham University. He grew up in South-East Asia and speaks Mandarin Chinese.
Mr. John Leong
Exponent Consulting Pte Ltd
John is a registered professional with more than a decade of experience spanning across in Building Construction, Civil Engineering Construction, Oil & Gas Construction AND Building Refurbishment Works. He has held various key positions in Consultancy and construction firms and serve as Quantum Expert as well as Advocate in Construction Adjudication & International Arbitration. John currently served as panel of arbitrator in Asian International Arbitration Centre (AIAC), Singapore International Arbitration Centre (SIAC-Reserved), Dubai International Arbitration Centre (DIAC), Saudi Centre for Commercial Arbitration (SCCA), Chartered Institute of Arbitrators, Business Arbitration Scheme (CIArb-BAS), Shanghai International Arbitration Centre (SHIAC).
Mr. Jose Angelo A. David
GST LLP
Jose Angelo A. David is a practitioner and professor of international law and arbitration. He is a member of the Philippine bar and was formerly government counsel for the Republic of the Philippines. He now works as a Foreign Associate at the Washington D.C. office of GST LLP, a boutique law firm specializing in international investment and commercial arbitration. He also teaches international investment arbitration at the Universidad Internacional de Andalucía in Málaga, Spain. He holds a political science degree cum laude from the University of the Philippines and graduated valedictorian for his first degree in law from San Beda University in Manila. He obtained his Master of Laws degree from Harvard University.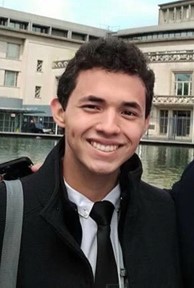 Mr. Juan Pablo Hernández Páez
Ministry of Foreign Affairs Guatemala
Juan Pablo Hernández Páez works at the Ministry of Foreign Affairs of Guatemala and is a Moot Coach in Universidad Francisco Marroquín. He has experience in arbitration, including interning at the Hong Kong International Arbitration Centre (HKIAC). He has participated in four Moots (2017 ICC Moot; 2018 John H. Jackson Moot; 2019 Vis Moot; 2021 Jessup) and has published papers on a number of issues related to international law and arbitration. In 2020, he acted as director of the group of Guatemalan research assistants that helped Profs. Edgardo Muñoz and Ingeborg Schwenzer update the Global Sales and Contract Law (GSCL) handbook. He has given lectures on issues of commercial arbitration and international law and promoted the enactment of new conflict-of-laws legislation in Guatemala.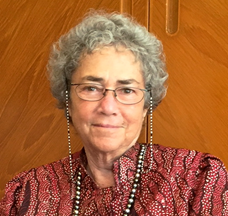 Ms. Karen Mills
Messrs. KarimSyah Law Firm
Karen Mills, a Founding Member of the KarimSyah Law Firm in Jakarta, is universally recognised as one of Asia's leading arbitrators. She sits as arbitrator throughout the region and the US, and coaches several teams, and often serves as judge/arbitrator, for the VIS and other moot competitions, also serving on the Board of the Vis East Moot Organisation. Ms. Mills has been a Fellow of CIArb since 1996 and a Chartered Arbitrator from approximately 2000. She established and, for its first ten years Chaired, the Indonesian Chapter of CIArb, now serving as Advisor, and is also a member of the Main Committee of the CIArb's East Asia Branch. Ms. Mills was one of the original members of ArbitralWomen, and served on the Board and Executive Board for the first 26 years of the organisation's existence, now leading the Advisory Council. She set up and for a number of years Chaired both the Mentorship and the Moot Funding committees. Ms. Mills has sat as arbitrator in cases involving oil, gas, mining, power, insurance, finance, tax, and general investment and trade.
Mr. Kamesam Shankar
Shankar-Chandran Advisory Sdn. Bhd.
Arbitrator (FCIARB, FAIADR), Adjudicator (empanelled AIAC), and Mediator (RICS Evaluative) with a technical background. BSc in Chemical Engineering and LL.M. in International Commercial Law. Interested in ADR both in Malaysia and other jurisdictions, including Dispute Resolution/ Avoidance Boards. Also act for parties either as Claimant or Respondent.
Mr. Khasanshin Marat
Allen & Overy
I have been a coach of Russian School of Private Law since 2020, also I participated twice in 2018 and 2019. Now I am associate of dispute resolution practice at Allen & Overy (Moscow). It a great pleasure to join AIAC Pre-moot and explore new edges of AIAC new rules.
Mr. Kunwar Chandresh
Cordatus Law Chambers LLP
Kunwar Chandresh is a Fellow of CIArb (UK), Fellow Prime Disputes (FPD) and a Neutral with a background of construction, engineering, and energy sector with an experience of approximately fifteen years. He is an Associate Fellow of Construction Lawyers Society of America (CLSA), USA and also empanelled as an Arbitrator with different national and international institutions. Kunwar's first degree is in Engineering and he is an Ex-IES and he served in; National Building Construction Corporation (NBCC) Ltd, Power Grid Corporation of India Ltd and National Thermal Power Corporation (NTPC) Ltd, before joining Central Public Works Department (CPWD). Presently, Kunwar is practicing independently as an Advocate in commercial, financial, construction, infrastructure, energy, and engineering-related litigation and arbitration matters and working as a Partner, Cordatus Law Chambers LLP, New Delhi, India.
Mr. Lai Sze Ching
Lai Teh Adjudication & Arbitration Chamber PLT
Ir. Lai is a Professional Engineer who is also legally qualified. Ir. Lai holds a Bachelor of Engineering degree, LLB and LLM (major in construction law). He also holds the Certificate of Legal Practice (CLP) and Diploma in International Commercial Arbitration from Chartered Institute of Arbitrators (UK). He has more than 30 years working experience in the field of contract management, construction and property development and had completed many engineering projects both locally and in oversea countries. Ir. Lai is currently the Managing Partner of a company specializing in acting for parties in adjudication and arbitration proceeding, acting for parties for construction claims and provision of contract management services for engineering and construction projects. He is also the Managing Director of a project management company which provides project management services for engineering and construction projects.
Mr. Lim Chee Yong
Messrs. Lee Hishamuddin Allen & Gledhill
Lim Chee Yong is an associate with LHAG's International Arbitration Practice Group. With a first degree in Mechanical Engineering with Business Finance, he then read law at postgraduate. He is an Incorporated Member of IEM, Malaysia and a Member of CIArb. Chee Yong's practice covers all forms of international and domestic dispute resolution often involving high valued contentious matters within the energy, utilities and construction sector. His background is particularly evident in technical disputes where he has the unique ability to understand and dissect complex engineering matters. In recent years, he has been involved in advising on defective design and construction of highway interchanges, railway system, turbines, boilers and auxiliary systems, primary processing and further processing plants, mixed-use developments and retail malls. Chee Yong also actively advices clients on dispute management and risk assessment during the entire life-cycle of projects.
Ms. Leng Wie Mun
Kevin & Co
Wie Mun's main area of practice is in general and criminal Litigation. She also actively involves in corporate advisory works. She is also a part time lecturer in a law institute on topics such as winding up and bankruptcy and Housing Development Act.
Ms. Manisha Jain
National Human Rights Commission India
A driven legal professional at the National Human Rights Commission of India. Accomplished in handling cases and extending legal support. Worked as a professional with the legal team at the Directorate General of Hydrocarbons, Ministry of Petroleum and Natural Gas, Government of India. Silver medalist in LLB (H) from the university. Completed LLM in Arbitration. Member at the Chartered Institute of Arbitrators (CIArb), Mumbai Centre for International Arbitration (MCIA), Asian International Arbitration Centre (AIAC), Australian Centre for International Commercial Arbitration (ACICA), London Court for International Arbitration (LCIA), Singapore International Arbitration Center (SIAC), Global Alliance for Justice Education (GAJE), Swiss Arbitration Association (ASA)
Ms. Maria Paschou
Obeid & Partners Law Firm
Maria is a Greek qualified lawyer and a Principal Associate in Obeid & Partners Law Firm, focusing her practice on international arbitration and public international law. Maria advises and represents corporations, States and non-governmental organisations in inter-State, investor-State, and international commercial arbitration disputes. She has worked extensively on complex arbitration and litigation matters ranging from investment treaty cases to contractual disputes across the construction, energy and natural resources, retail and consumer goods, and telecom sectors. Previously, she has worked with the International Arbitration Practice Group of an international law firm based in Paris, a boutique law firm specializing in international arbitration in Brussels, and a leading Greek law firm based in Athens (2016-2019). Maria holds an LL.M. in Public International Law from the University of Athens (2018), as well as the MIDS LL.M. in International Dispute Settlement (2020).
Ms. Marion Smith
39 Essex Chambers
Marion Smith QC is a barrister and arbitrator specialising in complex, high-value commercial and construction disputes. She acts as counsel before courts and tribunals as well as in international arbitration. She is experienced as sole, chair or party appointed arbitrator and adjudicator in institutional and ad hoc arbitral tribunals, using the Rules of the DIFC-LCIA, ICC, LCIA, LMAA and the UNCITRAL Arbitration Rules. Marion is ranked in Chambers and Partners and The Legal 500 for Construction and Professional Negligence and in Chambers Global and The Legal 500 Asia Pacific for Construction, where she is described as "An amazing, first-class barrister who is organised and excellent at managing teams of lawyers and experts. Marion is a Fellow of the Chartered Institute of Arbitrators, Deputy Chair of the Chartered Institute's Board of Trustees and Deputy Chair of the International Committee of the Bar Council of England and Wales. She is also a Master of the Bench of Gray's Inn.
Dr. Maryam Krystyna Nechaieva
Messrs. MBH Advocates
Highly educated and professional corporate lawyer with legal experience in UAE, Ukraine, Russia. Specialized in civil law and practicing common law. Admitted to the DIFC Courts, having wide range of experience in the UAE Arbitration. Accredited as a Willdrafter DIFC Wills & Probate Registry.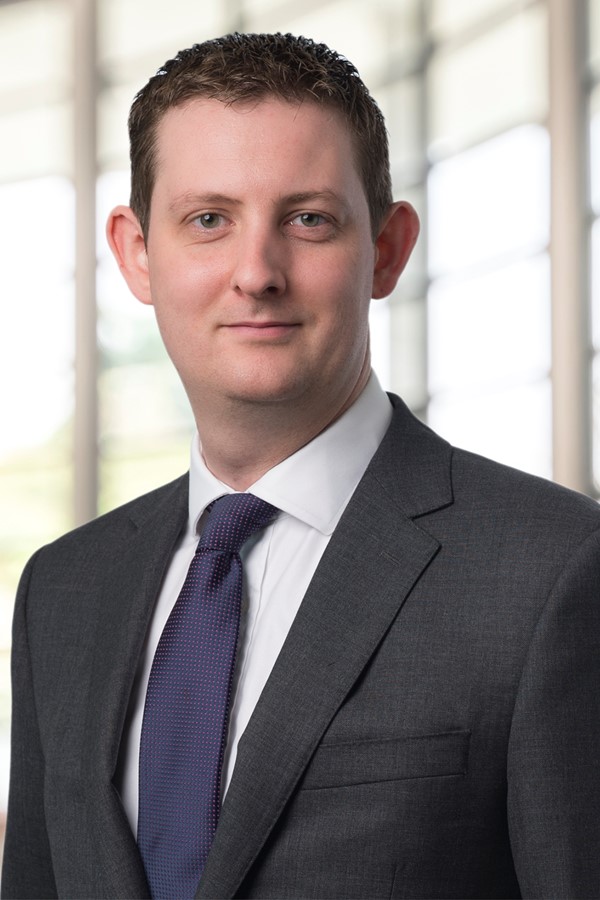 Mr. Matthew Finn
Ankura
Matthew is a Senior Managing Director in the Construction Disputes and Advisory practice based in London, formerly of Navigant, acquired by Ankura in 2018. He has experience in claims preparation/avoidance, arbitration, adjudication, mediation and regularly acts as a quantum expert witness appointments in building, civil engineering, nuclear, rail, oil & gas and building services. Matthew is an adjudicator and arbitrator and sits on 30 various adjudication panels as well as domestic and international arbitration panels. Matthew has worked in the construction industry as a Chartered Quantity Surveyor and Chartered Construction Manager in both consulting and contracting organisations. He has worked on a range of projects for major contractors and consultancies on projects for private, corporate and public body clients.
Dr. Matthew Secomb
White & Case
Dr Matthew Secomb is a partner in White & Case's International Arbitration Group in Singapore and heads the group in the Asia-Pacific. He focuses on energy-related and construction disputes. He has been involved in arbitrations under most of the major institutional rules, as well as in ad hoc arbitrations. He also acts frequently as arbitrator, having chaired or sat as sole, co- or emergency arbitrator under various rules (ICC, HKIAC, LCIA, SIAC, UNCITRAL, etc). Matthew is an Adjunct Associate Professor at the National University of Singapore, where he teaches a course on energy arbitration. He spent ten years in White & Case's Paris office before moving to Singapore in 2015. Before joining White & Case, he was Counsel to the ICC Court of Arbitration (2001-2005). Matthew is an avocat at the Paris bar, a solicitor-advocate in England & Wales and a barrister and solicitor in Victoria, Australia.
Ms. Megan Fanning
Eversheds Sutherland
Megan Fanning completed both her BA Economics and her Masters of Common Law at the University College Dublin. She then completed her LLM Arbitration & Dispute Resolution at City University of Hong Kong. She has competed at both the 26th and 27th Vis Moot and has been the Coach of the University College Dublin team since the 28th Vis Moot. She is now a Trainee Solicitor at Eversheds Sutherland Dublin.
Ms. Mercy Okiro
Independent
Mercy Okiro is an Advocate of the High Court of Kenya, trained Arbitrator, Accredited Mediator and Construction Adjudicator. She is an Accredited Tutor and Assessor of the Chartered Institute of Arbitrators (London) and the Nairobi Centre for International Arbitration (NCIA). Mercy holds a Master of Arts degree in International Studies from the University of Nairobi and is currently writing her dissertation for the award of a Master of Laws degree. Mercy is the Vice-Chairperson of the KEPSA Gender Sector Board. She sits on the Council of the Association of Young Arbitrators and also serves as an Ambassador for the Alliance for Equality in Dispute Resolution, Arbitrator Intelligence and Racial Equality for Arbitration Lawyers(REAL). She is part of the Steering Committee of the Equality for Representation in Arbitration, Africa. Mercy is also the Joint Secretary of the Executive Committee of the Africa Asia Mediation Association and a Fellow of the World Mediation Organization.
Mr. Michael Patchett-Joyce
36 Commercial
Michael Patchett-Joyce, FCIArb, is a barrister and Deputy Head of 36 Commercial at the 36 Group, London. He is a Fellow of the Chartered Institute of Arbitrators and CEDR-qualified mediator. He has acted as Counsel in many cases heard by the DIFC and ADGM Courts. He sits as an arbitrator or acts as arbitral counsel, particularly in commercial arbitrations seated in the Gulf/MENA regions. Beyond pure commercial law, he has a keen interest in international regulatory law, including environmental law. He has strong professional links across the Gulf and MENA regions. He is a long-standing supporter of the MENA pre-Vis arbitration moot competition and of legal education and capacity-building. He is a frequent and popular speaker at professional and academic conferences. He is a member of the Scientific Board of the MENA Business Law Review and sits on the international advisory committee of the Saudi Centre for Commercial Arbitration (SCCA).
Mr. Michael Peer
PricewaterhouseCoopers
Michael is responsible for engagements across South East Asia. He acts as an expert, and arbitrator, on a range of matters, including accounting and quantum issues, in a wide range of industries. He specializes in complex cross border disputes and has been involved in commercial disputes arising from breaches of contract and share purchase agreements as well as investor state claims arising out of treaties, including various BITs and the ECT, in the energy, extractive resources, transport, construction, financial services, telecoms and manufacturing sectors. He has also participated in state-on-state disputes. He obtained an LLM (Distinction) in Construction and Arbitration law from Robert Gordon University to augment his experience as a Chartered Professional Accountant (Chartered Accountant). Michael is a Fellow of the Chartered Institute of Arbitrators and a Member of the Royal Institution of Chartered Surveyors.
Ms. Miriam Driessen-Reilly
European Commission
Miriam is an Irish national who has lived, studied and worked in Belgium for over 20 years. Qualified as a Solicitor in Ireland, England and Wales, she has worked as a lawyer in private legal practice in both Dublin and Brussels, where she has been admitted to the Brussels Bar (B list). Fellow of the Chartered Institute of Arbitrators (London), Miriam works as a lawyer for the European Commission in Brussels, currently with DG Competition. Miriam has been admitted as a panel Arbitrator by both the Law Society of Ireland (Dublin) and the KLRCA (KL), now known as the AIAC.
Mr. Moses Wanki Park
Liberty Chambers
Moses W. Park is a dispute resolution lawyer practicing as a barrister (trial advocate) based in Hong Kong. His practice mainly focuses on conduct and resolution of cross-border and international commercial arbitration and litigation. He has handled a broad spectrum of commercial work with an emphasis on civil fraud, asset-tracing/recovery, enforcement of foreign arbitral awards/judgments, family office as well as shareholder disputes. Moses specializes in multi-jurisdictional financial crime and regulatory matters. He advises financial institutions on cross-border fraud and asset recovery related issues and has particular expertise in conducting complex multi-jurisdictional asset tracing. His experience spans a wide range of industry sectors, particularly, financial services, family offices and private equity funds.
Ms. Nancy Dorcas Akinyi Ouko
Nancy Ouko and Company Advocates
I am a lawyer practicing in Kenya for the last twelve years. I have bene in active litigation before the courts and also before several arbitration panels in Kenya. I am widely conversant with the general arbitration procedures, the principles involved in dispute resolution and what is required of arbitrators in the execution of their duties. I am also conversant with international commercial arbitration procedures and case law which has shaped international commercial law over the years. I am also part of the IMMAF pool of arbitrators, though on pro bono basis. Even though I am yet to be appointed to a panel, I am confident that my expertise and experience will add value to the moot competition.
Ms. Nicole Wee Bee Ian
Messrs. David Allan Sagah & Teng Advocates
Nicole graduated from Cardiff University in 2016. She has been called to the Bar of three jurisdictions, England and Wales, the High Court of Malaya, and the High Court of Sabah & Sarawak. Having done her pupillage in Messrs Thomas Philip in Kuala Lumpur, she is now practising back in her hometown in Kuching, Sarawak. She is currently a legal associate with the largest firm in Sarawak, David Allan Sagah & Teng Advocates, Kuching branch. Her work covers mainly dispute resolution inside and outside of court. Her diverse practice areas include but are not limited to bankruptcy and insolvency, commercial litigation, contentious probate, general civil litigation and construction disputes.
Ms. Nour Mseddi
Judicial Expertise Office
I have a bachelor degree in Private Tunisian law, I also have a Master's Degree in Common Law where I worked specifically on the subject of "expertise and international commercial arbitration" in my dissertation. Apart from that, I work part time as a legal assistant at a judicial expertise office.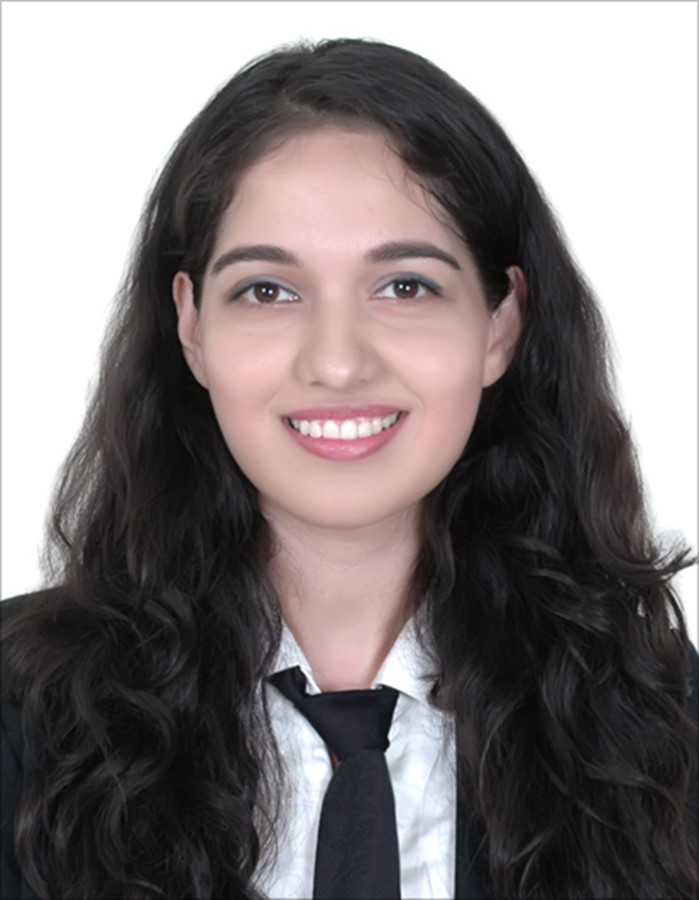 Ms. Palak Mishra
LLM, Stockholm University
Palak is an India qualified lawyer with over five years of experience in domestic and international arbitrations. Having previously worked in two leading disputes resolution firms in India, she is currently pursuing her LL.M in International Commercial Arbitration Law from Stockholm University as the Stockholm Arbitration Association Scholar.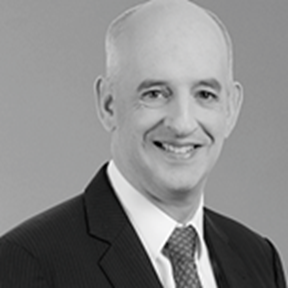 Mr. Peter Godwin
Herbert Smith Freehills
Peter is a partner of Herbert Smith Freehills and former head of the firm's disputes practice across Asia with extensive experience in arbitration and other forms of dispute resolution. He has practiced in Asia for 23 years. He advises Asian and international companies on complex disputes in a numbers of sectors, including construction and infrastructure, energy, shipping, telecommunications, media & technology, pharmaceuticals, international trade and banking. His practice in these sectors includes all manner of contractual and other disputes including insolvency, fraud and employment issues. Peter has acted in arbitrations under AIAC, SIAC, ICC, LCIA, HKIAC, TAI, JCAA and KCAB rules and before both pure and ad hoc and UNCITRAL tribunals. He also sits as an arbitrator, is a panel member of AIAC, SIAC, HKIAC, KCAB and JCAA and also has recent experience under ICC and LCIA rules as well as as the first ever emergency arbitrator appointed by KCAB. He has represented clients in arbitral centres in Kuala Lumpur, Singapore, Seoul, Bangkok, Hong Kong, London, Mumbai, New York, Oslo, Paris, Stockholm and Tokyo in relation to disputes under English and numerous other common and civil law systems.
Ms. Petrica Iamandi
UTCB
As a Senior Expert Contract Claims – Construction Claims & Dispute, I am specialized in: Extension of time and affected labor productivity claims, Loss & Expense applications, adjudication drafting and management, legal & contract advice, quantity surveying services, in-house presentations on legal matters.
Mr. Paul Sills
Independent
Paul is a barrister with 26 years' conflict resolution experience, following a career as a navigator in the RNZAF. Paul is an independent arbitrator and mediator based in London working with Arbitra International. He is also an active business advisor and independent director working in industries including international freight, infrastructure, construction, marine. Paul spent 2 years as the CEO of an international superyacht construction business. Paul's conflict resolution appointments include: full rights of audience at the Astana International Finance Centre (AIFC Court), Fellow of CIArb, Fellow of AMINZ (arbitration and mediation), Distingusihed Fellow of IAM, Fellow of Prime Disputes London, Fellow of Resolution Institute, Fellow of MIArb, Fellow of the HKIArb, Resolution Institute Determination and Arbitration Committee, Resolution Institute Diversity Committee. Paul is now the Deputy Director of Professional Studies (Arbitration and Mediation) for AMINZ.
Mr. Raja Kumar a/l Raja Kandan
Azman Davidson & Co
Raja Kumar is currently a partner in Azman Davidson & Co in the Arbitration and Dispute Resolution practice group making regular appearances in the High Court, Court of Appeal and Federal Court as well as in the Arbitration and Adjudication circuits both locally and internationally. His area of practice includes specializing in Arbitration, Adjudication and Building Construction as well as other areas including Insurance and/or General Litigation. He is presently a Certified Adjudicator with the Asian International Arbitration Centre (AIAC), member of the Bar Council's Construction Law Committee, Associate Member of the Chartered Institute of Arbitrators (CIArb), President of the Young Malaysian Group of CIArb Malaysia and a Fellow of the Asian Institute of Alternative Dispute Resolution.
Mr. Revantha Sinnetamby
Independent
A Fellow of CIArb and a CEDR Accredited Mediator, holding a Diploma in International Commercial Arbitration, Revantha has been an in-house counsel, most recently with a public listed company in Malaysia. He works in ADR in Malaysia and the UK.
Mr. Rohan Arasoo A/L Jeyabalah
Harold & Lam Partnership
Rohan graduated from the University of Northumbria in 2004. He commenced his pupillage in October, 2005 after obtaining his Certificate of Legal Practice. He was called to the Malaysian Bar in July, 2006. Rohan joined Messrs Harold & Lam Partnership as a Partner in November, 2015. Rohan is principally involved in dispute resolution. His core areas of practice are construction & engineering and employment & labour related disputes. Besides dispute resolution, Rohan also has experience in providing advisory services in respect of construction & engineering contracts, employment contracts, and commercial contracts. Rohan has appeared as counsel and co-counsel at all tiers of the Malaysian courts and in arbitrations. He has also acted as counsel in adjudication disputes under the Construction Industry Payment & Adjudication Act (CIPAA) 2012 and is a qualified adjudicator. He is on the panel of adjudicators of the Asian International Arbitration Centre (AIAC).
Mr. Rodrigo Quintero-Bencomo
GCA 360
Venezuelan Attorney at Law, Legal Advisor and Researcher. In-House Legal and Tax Advisor at GCA 360, Inc. Founder and former President of University Rafael Urdaneta's Laboratory of Social Sciences Strategic Analysis. Research focused on Private, Business, Corporate, Procedural Law and Arbitration.
Ms. Rokaya Mosaad
Mohamed Ramadan Law Firm
Currently an LL.M Candidate in International Trade Law at Ain Shams University - Egypt, Rokaya is an Egyptian qualified lawyer with experience in Alternative Dispute Resolution and Litigation, She also participated in various International and National Arbitration Moot courts.
Mrs. S. Elif Kose Ozguc
Herguner Bilgen Ozeke
Mrs. S. Elif KOSE OZGUC is a Turkish attorney-at-law specialised in domestic and international arbitration. She is currently an Associate at the Dispute Resolution Group of Hergüner Bilgen Özeke Attorney Partnership in Istanbul. Elif holds an LL.B. degree from Koç University. During her undergraduate studies, she participated in the Erasmus program at Sciences Po Paris (Institut d'Etudes Politiques de Paris). Elif completed her LL.M. degree at Koç University, after defending her thesis titled ̈The Jurisdiction and Enforceability of Interim Injunctions in International Commercial Arbitration ̈. Elif previously worked for the International Arbitration Group of Herbert Smith Freehills LLP in London. She has interned for the Association for International Arbitration in Brussels. Previously, she had worked in a boutique law firm in Istanbul where she was involved in commercial arbitration cases. She is registered to Istanbul Bar Association.
Ms. Sameera Hassan
Messrs. Kevin Prakash
Sameera Hassan graduated from the University of Reading, UK. She was called to the Malaysian Bar in 2019 and has since been principally active in building contract and construction disputes. She is currently practicing with Messrs Kevin Prakash in Kuala Lumpur.
Mr. Sanjev Sharma
Messrs. Kumar Partnership
A young leader with deep passion for international arbitration, Sanjev is recognised amongst his peers as a trailblazer in more ways than one. Sanjev has been working closely with the AIAC as a student ambassador, trainee and volunteer since his early days of law school. He also holds memberships of the Chartered Institute of Arbitrators (CIArb), Young International Council for Commercial Arbitration (Young ICCA) and the International Chamber of Commerce's Young Arbitrators Forum (ICC YAF) among others. Sanjev is currently a Pupil-in-Chambers at Kumar Partnership, a Malaysian law firm renowned for its expertise in complex dispute resolution and white-collar defence.
Datin Savithiri S Ganesan
Messrs. Savi Ganesan & Co.
Datin Savithiri Ganesan graduated from University of London with a LL.B. (Hons) in Law and was called to the English Bar as a Utter Barrister of Lincoln's Inn. As an Advocate & Solicitor, she has been in active practice since April 1991 and is the sole proprietor in the firm of Messrs Savi Ganesan & Co. Handling civil, commercial and corporate litigation for companies, financial institutions and government bodies extending to 30 years. She later graduated with a LL.M. degree from University of Malaya and went on to pursue a Post Graduate Diploma in International Commercial Arbitration from Queen Mary College, London and graduated with a merit. Datin Savithiri is a Fellow of the Chartered Institute of Arbitrators, London and was made a Fellow of the Asian Institute of Alternate Dispute Resolution Centre in 2019. Datin Savithiri has also actively participated and acted as an Arbitrator in the several Moot programs held by AIAC for more than ten years involving both the local and international university students as well as perusing and marking of the Memorandum of Pleadings.
Mr. Selvanathan N Subramaniam
Messrs. GK Ganesan
Advocate and Solicitor admitted to the Bar of Malaya and to the Bar of Brunei Darussalam. Accredited Mediator, Adjudicator and Arbitrator.
Ms. Serena Isabelle Azizuddin
Messrs. Shearn Delamore & Co
Serena Azizuddin is a Senior Associate at Messrs Shearn Delamore & Co. She was called to the Bar of England and Wales in 2013 and admitted to the Malaysian Bar in 2015. She is currently in dispute resolution and her portfolio includes civil, commercial and corporate litigation as well as arbitration and environmental law.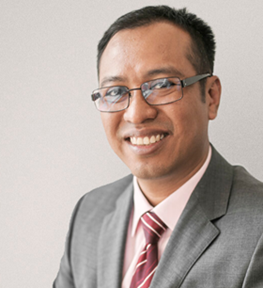 Mr. Shamsul Bahrin Manaf
Messrs. Mohanadass Partnership
Shamsul Bahrin Abdul Manaf is a litigator and practices civil litigation and industrial relations disputes and advisory work. He was called to the Malaysian Bar in 2003 and has handled a diverse range of matters including land matters, industrial relations disputes, shareholders disputes, construction and commercial disputes. Shamsul has appeared at all levels of courts in the Malaysian legal system including the Special Court established under Article 182 of the Federal Constitution, and regularly represents clients in commercial arbitrations. Apart from appearing in Court, Shamsul has also advised numerous clients consisting of multi-national corporations on various issues.
Ms. Sharon Kaur Jessy
Messrs. Shearn Delamore & Co
Sharon Jessy is an alumna of the Faculty of Law, University of Malaya (UM). Graduating from UM in 2017, Sharon carried with her a string of remarkable feats in high-profile mooting competitions, notably winning the prestigious 2015 Philip C. Jessup International Law Moot Court Competition and ranking Top 32 in the world when competing in the international rounds in Washington DC, United States. Outside the law faculty, Sharon competitively debated in local and international tournaments and made history as champions of the Australasian Debating Championship in Perth, Australia in 2016. Bagging the best oralist awards in these competitions, Sharon believes that mooting and debating are crucial in a law students' personal and professional development. Sharon is now a 4th year corporate and banking litigant with the leading firm, M/S Shearn Delamore & Co. Sharon often accepts invitations to coach and adjudicate debating and moot court competitions.
Mr. Shresth Vardhan
Vardhan - Law/Fin Advisors
I am a litigating lawyer at the Supreme Court of India and the High Court of Rajasthan, India working under the aegis of my law firm - Vardhan Law/Fin Advisors. I completed my Bachelor's Degree in Law (B.A. LLB) from the Institute of Law, Nirma University, India. Since then, I have been inducted into the Master's Program (LL.M.) at the Queen Mary University, London in International Disputes Resolution. Owing to my interest in arbitration law and public international law that I have had the honour of being invited to judge various national and international moot court competitions. Over the years I have been a well-acknowledged mentor and coach to various teams in both national and international law competitions such as William C. Vis International Commercial Arbitration Moot, Pre-Vis Moots, Jessup Competition and the Stetson International Environment Moot Court Competition. I have also had the privilege to construct and draft propositions for various moot court competitions.
Dr. Shuai Guo
China University of Political Science and Law
Shuai Guo is Assistant Professor at School of International Law, China University of Political Science and Law (CUPL) in Beijing, China. He holds a doctoral degree from Leiden University in the Netherlands and an LLM and LLB from CUPL. He was a visiting scholar to the University of Texas at Austin in the United States. He was a consultant to the United Nations Conference on Trade and Development (UNCTAD) and an intern to the World Trade Organization (WTO). He specializes in international business and economic law and teaches courses on international sale of goods and international payment. He is the author of two books in English and one book in Chinese. He published in leading international journals such as Journal of World Trade, Asian Journal of WTO & International Health Law and Policy, International Insolvency Review, etc. He has been coaching moot court teams for the Willem C. Vis International Commercial Arbitration Moot and the Ian Fletcher International Insolvency Law Moot.
Ms. Tabitha Abraham
Postgraduate Student
Tabitha is a final year postgraduate student interested in Commercial Law and ADR. She is currently reading for a combined Masters in International Trade and Commerce Law & Masters in International Relations from Macquarie University, Australia while also studying to be admitted as an attorney in Sri Lanka. She graduated with an LLB (Hons) degree from Staffordshire University, United Kingdom in 2019. She was a participant at the 1st ever AIAC Pre Moot in 2017. Afterwards, she participated in the Vis Middle East Pre Moot and the Willem C Vis East Moot in Hong Kong in the year 2018. In 2019, she participated as a coach for the moot. Tabitha has a Diploma in International Commercial Arbitration from ICLP, Sri Lanka and is an Associate Member of the CIArb. She has worked as a Legal Intern at the Australian Centre for International Commercial Arbitration (ACICA). This year will be her second year acting as an Arbitrator for the Vis Moot and the AIAC Pre Moot.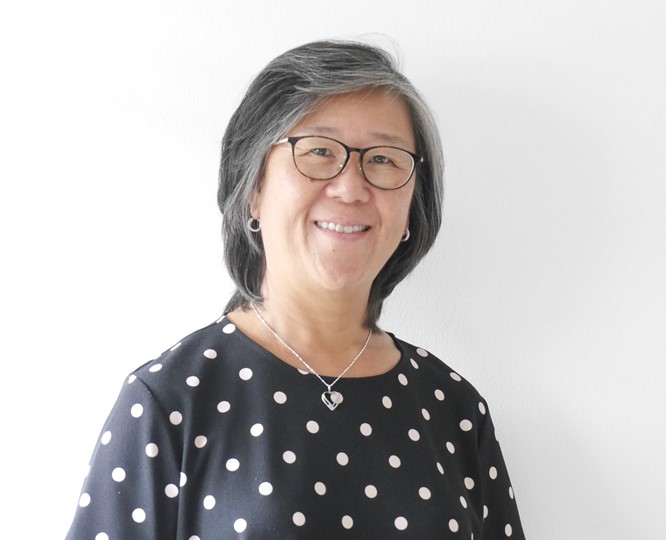 Ms. Tan Swee Im
39 Essex Chambers
Tan Swee Im is a Chartered Arbitrator and an international arbitrator member at 39 Essex Chambers, based in their Kuala Lumpur office. Her focus is on the construction, infrastructure and energy sectors with extensive experience ranging from the early procurement strategy stage, to contract drafting, advisory during the project life, through to dispute resolution. She has spent more than 30 years in these sectors in counsel and advisory roles, including having been seconded to the KL International Airport and Malaysia-Singapore Second Crossing projects, been an in-house counsel and founded a boutique legal firm in 1999. She is a fulltime Arbitrator and Adjudicator and Accredited Mediator. She is a panel arbitrator of various panels including the AIAC, SIAC, HKIAC, an Advocate & Solicitor of the High Court of Malaya, Barrister-at-Law (Middle Temple), FCIArb, FMIArb, FAIADR, FCIOB, FMSAdj, FDBF and holds a Diploma in International Commercial Arbitration. She is appointed as a member of the Asian International Arbitration Centre Advisory Council.
Ms. Titilope Sinmi-Adetona
Lagos Chamber of Commerce International Arbitration Centre (LACIAC)
Titilope Sinmi-Adetona is a young professional with an avid interest in effective dispute resolution and conflict management, particularly, arbitration and mediation. She is a Senior Legal Counsel at the Lagos Chamber of Commerce International Arbitration Centre (LACIAC). She completed the Comparative and International Dispute Resolution LLM at Queen Mary University of London in December 2019 and is a qualified barrister and solicitor in Nigeria. Generally, her previous experience stems from working as an Associate in both the Advocacy and Transactions Departments of Paul Usoro & Co, where she had the opportunity to work on general corporate transactions and provide legal advisory services to companies in different sectors. Titilope is also an assistant editor with the Kluwer Arbitration Blog.
Mr. Tony Ng
Messrs. Laborde Law
Tony works for Laborde Law, an arbitration boutique based in Paris. He has over three years of experience in both commercial and investment arbitration. He has worked as arbitration counsel for law firms based in Paris, Hamburg, Vienna and Madrid. He has also gained substantial experience as case manager at the Asian International Arbitration Centre (AIAC), in Kuala Lumpur, Malaysia, where he has overseen dozens of arbitrations.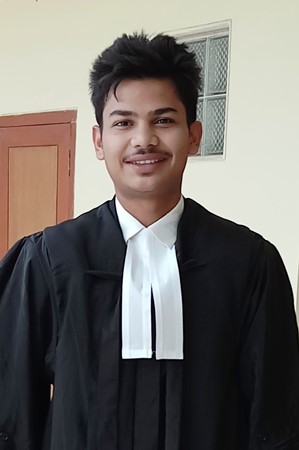 Mr. Vishal Singhal
Advocate & Legal Consultant, Supreme Court of India
Mr. Vishal Singhal is an independent practitioner based out in New Delhi, India practicing before the Supreme Court of India, the High Court of Delhi, District Courts and Tribunals in Delhi. His interest lies in Criminal Laws, Constitutional Laws, White Collar Crimes and Arbitration Laws. He has contributed research articles in various journals and also presented them. He was an ardent mooter and had participated in various National and International Moot Court Competitions including the South Asia Rounds of FDI International Arbitration Moot Court Competition. He also coaches/mentors students for national and international moots. Further, he has also adjudicated some of the prestigious domestic and international moot court, Negotiation, Arbitration, and Mediation competitions. He is an alumnus of the Institute of Law, Nirma University, Ahmedabad, India and is also associated with YIAG, Young ICCA, and LCIA.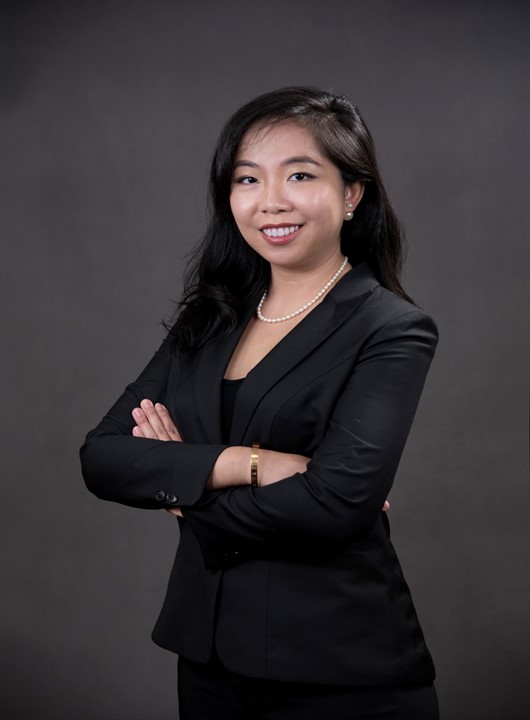 Ms. Vivian Kuan
Messrs. Nik Hussain & Partners
Vivian Kuan is currently a Partner and Head of Litigation at Nik Hussain & Partners, a law firm based in Kuala Lumpur, Malaysia. Her current practice areas are focused on banking, civil, and commercial disputes involving the breach of director duties, breach of fiduciary relationship, company and shareholder disputes, minority oppression, breach of trust, construction claims, commercial judicial review, and debt recovery actions. Vivian has significant experience in respect of injunctive and interim relief applications. She frequently undertakes public interest matters as well. Vivian is the immediate past Chairperson of the Kuala Lumpur Young Lawyers Committee (KLYLC), terms 2019/20 to 2020/21 and led the organising committee in organising the inagural Kuala Lumpur Bar -Lincoln's Inn Alumni Association Moot Court Competition in 2019 and the Kuala Lumpur Bar e-Moot Court Competition in 2020 (held virtually). Vivian also frequently serves as a moot judge in various moot competitions.
Mr. Yaman Gürsel
University of Fribourg & Istanbul Bar Association
Yaman Gürsel is a Turkish lawyer who holds an LLM degree in International Business Law at the University of Fribourg and he is currently doing a Ph.D. in Private law at the University of Fribourg. He participated the VIS Moot in 2015.
Mr. Zaheer Hussain
Messrs. Syed Mahdi Chambers
Mr. Zaheer Hussain is a qualified lawyer practicing in the courts of Pakistan. His legal education is coupled with a Master of Law (LLM) degree and has also specialize in Alternate Dispute Resolution (ADR). Mr. Zaheer is considered to be one of the most promising and emerging Advocate at the Bar in Sindh, Pakistan. His area of expertise is included but not limited to Civil litigation, Criminal litigation, banking, shipping, real estate and mediation to name a few. Mr. Zaheer is currently working as a Counsel @Syed Mahdi Chambers and enrolled for the Bar Transfer Test (BTT) to obtain license to practice as a Barrister of England and Wales, UK (2022), also teaching as a Visiting Faculty Law @DIHE Mr. Zaheer laid the foundation of Jinnah Ka Pakistan Lawyers Forum (JKPLF), which is a prominent forum for academic up gradation of law students and young lawyers across Pakistan.