Arbitrators
Arbitrators of the Final
Co-Arbitrator
Prof. Dr. Ingeborg Schwenzer, LL.M.
Dean, Swiss International Law School and Professor emerita of Private Law, the University of Basel, Switzerland

Presiding Arbitrator
Coming Soon

Co-Arbitrator
Dr. Christopher Boog, FCIArb, FSIArb
Partner, Schellenberg Wittmer Ltd.

Prof. Dr. Ingeborg Schwenzer, LL.M.
Ingeborg Schwenzer is Dean of Swiss International Law School and Professor emerita of Private Law at the University of Basel, Switzerland. Additionally, she is an adjunct professor at Bond University, Gold Coast, Australia, and has been an adjunct professor at City University, Hong Kong, and at Griffith University, Brisbane, Australia. She has published numerous books and more than 200 articles in the fields of law of obligations (contracts, tort law and unjust enrichment, sales law both domestic and international), commercial arbitration as well as family law. In particular, she is the editor and main contributor of the world's leading Commentary on the Convention on the International Sale of Goods (CISG) (4th edition, Oxford, OUP: 2016) and its German, Spanish, Portuguese and Turkish counterparts. From 2011 to 2018 Ingeborg Schwenzer was the chair of the CISG Advisory Council. She is also active in all areas of legal practice. In particular, she regularly acts as arbitrator, counsel and legal expert in international disputes.
Dr. Christopher Boog, FCIArb, FSIArb
Christopher Boog is a Vice-Chair of the International Arbitration Practice Group and co-heads the Sports Practice. He represents clients in complex international commercial, investment and sports arbitration matters as well as in setting-aside proceedings before the Swiss Supreme Court. Chris is ranked as one of a small number of Global Elite Thought Leaders by Who's Who Legal Arbitration recognizing lawyers "at the peak of the profession". He is the 2020 recipient of the ASA Prize for Advocacy in International Commercial Arbitration, awarded every two years to international arbitration counsel to recognize exceptional advocacy in international arbitration. Chris is described as "one of the best in the business", "one of the superstars in Switzerland", and "definitely a leader in the field" (Who's Who Legal). According to clients and peers, he is "outstanding", "just brilliant" and "one of the best advocates I have ever seen" (Who's Who Legal). The same directory remarks that "Chris belongs among the best arbitration counsel of his generation." Other sources report that he is "brilliant and to-the-point" (Chambers Global) and "has superb analytical and advocacy skills. He is admired for his ability to explain (orally and in writing) complex technical or factual issues in simple terms" (Legal 500).
Arbitrators of the Malaysian Final
Coming Soon
Arbitrators of the General and Elimination Rounds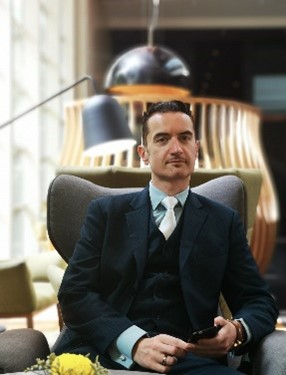 Dr Adolf Peter
Associate Professor, Shanghai University of Political Science and Law
Dr. iur. Dr. phil. Adolf Peter is Associate Professor at the Shanghai University of Political Science and Law focusing on International Arbitration, Corporate Governance and Business Ethics. He is the President of the European-Chinese Belt and Road Initiative Association seated in Austria. Dr. Peter gained extensive experience both in common and civil law working for several international law firms in Austria and Singapore. He is listed as arbitrator in many arbitration institutions worldwide (e.g. SIAC, SHIAC, VIAC, AIAC, etc.). Moreover, Dr. Peter is a Fellow of the Singapore Institute of Arbitrators (SIArb), the Austrian-Chinese Legal Society (Vienna), the Asian Institute of Alternative Dispute Resolution (FAIADR) and the Bali International Arbitration and Mediation Center (BIAMC). He is member of the Chartered Institute of Arbitrators (CIArb) and the Austrian Arbitration Association (ArbAut). Furthermore, he is a committee member of the SIArb Publications & Website Committee.
Akshit Vohra
Advocate, Chambers of Arun Vohra & Bharat Dubey
Akshit is a graduate of Amity Law School, Delhi and an advocate based in New Delhi, India. His interests lie in the fields of contract law and dispute settlement, specifically domestic and international commercial arbitration. In 2017, his team qualified to the elimination rounds of the 14th Willem C. Vis East International Commercial Arbitration Moot Court Competition – the first team to have achieved this recognition in the history of the Institute. Since then, he has represented his alma mater in various editions of the Willem C. Vis International Commercial Arbitration Moot Court Competition in both Hong Kong and Vienna as a researcher, speaker, and team coach. In 2019, his team won the Ljubljana Willem C. Vis Pre-Moot organised by the Ljubljana Centre for Commerce, Slovenia. Currently, he is serving as a regional representative for the Moot Alumni Association of the Willem C. Vis Moot.
Albert Yeu
Senior Resident Engineer, AECOM
Ir. Albert Yeu is a chartered civil engineer with comprehensive experience in design and construction of tunnel, bridge, highway, waterworks and flood prevention schemes in Hong Kong. He is experienced with procurement strategy on a variety of construction contracts including NEC contracts and other common traditional forms of lump sum, unit price and construction management arrangement. Albert is a member of the Institution of Civil Engineers (UK) and a fellow of Chartered Institute of Arbitrators (UK). He is a past chairperson of the Young Members Group of Chartered Institute of Arbitrators (East Asia Branch). He is currently a senior resident engineer at AECOM and has been appointed as construction arbitrator and adjudicator in Malaysia, Australia and Hong Kong.
Andrew Jeffries
Independent Arbitrator, Jeffries Arbitration
Andrew is an independent arbitrator based in NSW, Australia, with almost 30 years of arbitration experience. He was a Partner with Allen & Overy based in London and Hong Kong, and Head of Asian Dispute Resolution from 2000 to 2008. He also sat as a registrar in the High Court of Hong Kong, and was a member of the Law Reform Commission. In addition to sitting as an arbitrator, Andrew teaches arbitration, advocacy and dispute resolution, in particular for the CIArb.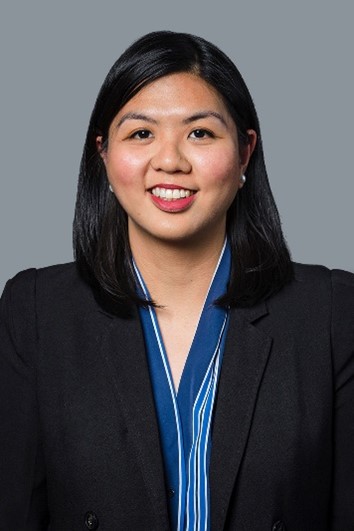 Angela Ray Abala
Judicial Fellow, The Honorable Charles N. Brower
Angela is a Judicial Fellow for the Honorable Charles N. Brower, a world-renowned arbitrator. She provides research on complex international investment law questions and legal support on investor-state disputes. She worked as an Associate Solicitor for the Philippine Office of the Solicitor General. She has represented the Republic of the Philippines in investor-state and international commercial arbitration cases, administered by different institutions such as the Permanent Court of Arbitration. She has also interned at the International Centre for Settlement of Investment Disputes. Angela has a Master of Laws in International Legal Studies and Certificate in International Arbitration and Dispute Resolution from Georgetown University, Washington, D.C. At Georgetown, she was one of four competitively selected International Arbitration Scholars. She received her Juris Doctor degree from Ateneo de Manila University, Philippines.
Animesh Anand Bordoloi
Assistant Lecturer, Jindal Global Law School
Animesh is an Assistant Lecturer at the O.P. Jindal Global University. He holds an LL.M. degree specializing in International Arbitration & Dispute Resolution from National University of Singapore and a B.A., LL.B. (Hons.) Degree from National Law University and Judicial Academy, Assam. In the past he has worked with the United Nations Development Programme (UNDP) and Government of Assam in a joint project for strategizing poverty reduction programmes in the State of Assam. Animesh has published on International Arbitration, Competition law and Sports law in several national and international journals of repute. He currently serves as a Senior Editor of the King's Student Law Review as well as an Editor in the KSLR Commercial & Financial Law Blog and was previously a member of the Singapore Law Review.
Ankit Singh
Associate, Rab & Rab Associates LLP
Ankit Singh is an associate at Rab & Rab Associates LLP, Dehradun, and his area of practice includes dispute resolution, commercial litigation and transactions. Before joining the firm, he was a research assistant to Prof. Ajar Rab. He regularly writes in the field of arbitration and also represented his university in various international and national moots. He also coaches/mentors students for national and international moots. Further, he has also adjudicated some prestigious international and domestic moot court competitions.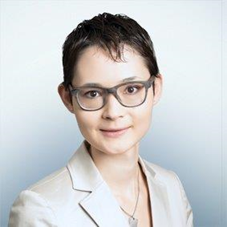 Anne-Marie Doernenburg
Foreign Attorney, Nishimura & Asahi
Anne-Marie Doernenburg is an associate based in the Tokyo office of Nishimura & Asahi specialising in international arbitration. She has acted in commercial and investor-state arbitrations under the ICSID, ICC, JCAA, KCAB, SIAC and UNCITRAL rules. Prior to joining Nishimura & Asahi, she worked in the London, Paris and Washington, DC offices of Freshfields Bruckhaus Deringer LLP. She is admitted in Germany (Rechtsanwalt) and in England & Wales (Solicitor) and speaks English, German, Japanese, Spanish, French and Catalan.
Anooksha Ratra
Associate, Singh and Associates
Anooksha Ratra is an Associate at Singh and Associates and she is a part of the Disputes Team. She handles many construction arbitration matters as well as arbitrations involving many solar projects in India. She has completed her B.A. LL.B from Amity Law School, Delhi and is an Advocate registered with the Delhi Bar Council.
Aravind Kumarr
Partner, Izral Partnership
Aravind is a Partner at Messrs. Izral Partnership – a boutique dispute resolution legal firm based in the heart of Kuala Lumpur that is ranked in The Legal 500 as well as Chambers. As a litigator focusing on corporate, commercial, insolvency, and land disputes, he regularly appears before all levels of the Malaysian courts on behalf of various local & international corporations, directors, and other prominent individuals. In the mooting scene, Aravind has previously participated in several moot competitions back in his days as an undergraduate, both at national & international levels. Since then, he has been regularly invited to sit as a judge or arbitrator in various moot competitions.
Arjun Agarwal
Associate, Trilegal
Arjun Agarwal is an associate at the New Delhi office of Trilegal and is part of the Dispute Resolution practice. He primarily advises clients on international commercial arbitration as also disputes in the energy and infrastructure sector, with particular emphasis on contentious regulatory matters involving generation companies and transion companies before various Indian Courts, including the Supreme Court of India, various High Courts, the Appellate Tribunal for Electricity, the Central Electricity Regulatory Comion and various State Electricity Regulatory Comions. He is also engaged in certain pro bono litigation on behalf of an organisation working for the betterment of slum dwellers in New Delhi. Arjun is an alumnus of the prestigious WB National University of Juridical Sciences, Kolkata, India. He is a member of the Bar Council of Delhi.
Ayush Chaddha
Associate, AZB & Partners, Mumbai
Ayush is currently an Associate with the Disputes Group of AZB & Partners in Mumbai. He advises on and represents clients in arbitrations under the rules of the major arbitral institutions with a focus on investment disputes in a wide range of sectors and across jurisdictions. He had participated in the 24th Willem C. Vis Moot at Vienna (Austria) representing his alma mater ILS Law College, Pune. He maintains a keen interest in investment arbitration apart from international commercial arbitration. He is an active practitioner of disputes before various High Courts and Supreme Court of India and has over the period of years represented various corporates/entities before arbitral tribunals and national courts. He is also an Associate member of the Chartered Institute of Arbitrators.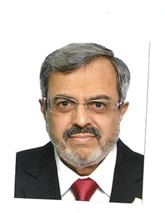 Aziz Tayabali Samiwalla
Advocate & Solicitor, Arbitrator & Mediator, Aziz Tayabali & Associates
Since 1 January 2002, accredited as a Member of the Singapore Mediation Centre's (SMC) panel of Mediators. Presently on the panel of Principal Mediators of the SMC. Also obtained a Certification on Amicable Dispute Resolution training conducted under the auspices of the ICC ADR, Dispute Board, Expertise Services in Singapore. Also successfully completed the Adjudication Course training conducted by KLRCA. Since 2006 till present day, have been appointed to various Panel of Arbitrators including ICC list, Singapore Institute of Arbitrators, KLRCA, Kigali Int'l Arbitration Centre and Singapore Law Society Arbitration Schemes. Since 2002, I have been appointed as Joint and Sole Mediator in numerous Mediations conducted by the Singapore Mediation Centre, involving various commercial disputes. In respect of Arbitration, I have sat as Sole Arbitrator in several Arbitrations conducted by Singapore International Arbitration Centre (SIAC), in Ad-hoc arbitrations and in ICC Arbitrations (in this respect both as a Sole Arbitrator and as a member of a 3 members Tribunal). Have published numerous Awards in relation to such Arbitrations.
Bernard Chan Kee Siang
Project Management, Danga Bay Construction
I am a 13 years experienced construction industry expert.
Bhavini Singh
Associate, KN Legal Advocates and Solicitors
I graduated from NALSAR University of Law, Hyderabad in 2018, and am a disputes resolution professional based in New Delhi. I have coached teams for the moot in 2017 and 2019 (which finished as finalists and quarterfinalists respectively), and also participated in the Vis East moot in 2016 as a speaker, where my team finished as semi-finalists.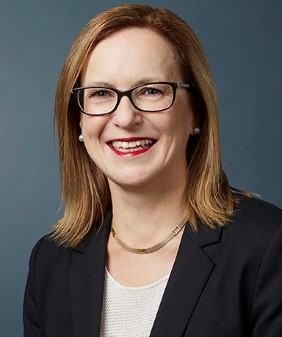 Bronwyn Lincoln
Partner and International Arbitrator, Corrs Chambers Westgarth
Bronwyn is a partner in the International Disputes Practice at Corrs Chambers Westgarth and an international arbitrator. She advises clients in major international commercial disputes, often involving complex issues of private international law. Her practice includes enforcement of foreign arbitral awards and judgments. Bronwyn has particular expertise in providing strategic advice to clients facing parallel proceedings in multiple jurisdictions, including advice on anti–suit and anti-arbitration injunctions. Bronwyn has a specific interest in disputes arising in relation to joint ventures, shareholder agreements, agency and distribution agreements, building and construction contracts and service and technology agreements. Bronwyn is empanelled with AIAC, SIAC, NZIAC, listed with HKIAC and MIAC and a Fellow of ACICA. In 2016 Bronwyn was appointed by the Federal Attorney-General as one of Australia's four designated ICSID conciliator.
Dany Channraksmeychhoukroth
Attorney-at-Law, Legal Town Law Firm
Channraksmeychhoukroth DANY (or "Chhoukroth") is an Attorney-at-Law and a member of the Bar Association of the Kingdom of Cambodia. Her legal practices centered on contract law, international commercial arbitration, family law and criminal litigation. She is acting as counsel in both domestic and international arbitration. Chhoukroth's principle research fields center on the law of the sea, international environmental law, international commercial arbitration, and human rights law particularly right to a healthy environment and business and human rights. With her experiences and passions, she has been elected as member of the Executive Council of the Asian Society of International Law (AsianSIL) where one of the core objectives is to foster and encourage Asian perspectives of international law.
Dario Simone Palmiotti
Intern, THAC Thailand Arbitration Center
Dario holds an LL.M. from the NUS in International Arbitration & Dispute Resolution. He attended several arbitration courses e.g., the widely recognised Arbitration Academy and the Hague Academy of International Law. Dario has significant experience at arbitral institutions. He completed internships at the HKIAC as well as at the AIAC. Currently, Dario is interning at the THAC. Palmiotti is admitted as a Fellow of the CIArb and several institutes of arbitrators in the Asia-Pacific region. He is listed in the Panel of Arbitrators of the THAC and the CiADR. He participated in the 22nd Willem C. Vis International Commercial Arbitration Moot, where his team obtained an honourable mention being ranked among the best 64 teams at the oral phase. Since 2017, Dario has actively advised and coached different universities. He also participates regularly as an arbitrator in competitions held each year in Vienna and Hong Kong. Dario graduated from the Università Cattolica in Milan in 2017.
Dato' Varghese George
Independent Arbitrator
Advocate & Solicitor, Malaysia (1974 to 2009), Judicial Commissioner, Judge High Court (2009 to 2013), Judge Court of Appeal (2003 to 2017) Arbitrator (Vargharb chambers, Room 7, Bangunan Sulaiman [AIAC])
Douglas Telpis Ferrante
Partner, Vicente Bagnoli Advogados
Partner at Vicente Bagnoli Advogados. Master's Degree in Economic and Political Law (Mackenzie University - Brazil). MBA on Digital Business (USP - Brazil). Specialization in Corporate and Business Law (FGV - Brazil). Author of books in Brazil related to arbitration.
Edward William Luke11
Barrister and International Arbitrator, Luke and Associates
I am recognized as a leading Arbitrator. I am listed in the Global arbitration review who's who of arbitrators in the world. I have been engaged in several very high profile cases in the Court of Appeal of Botswana and the High court of Botswana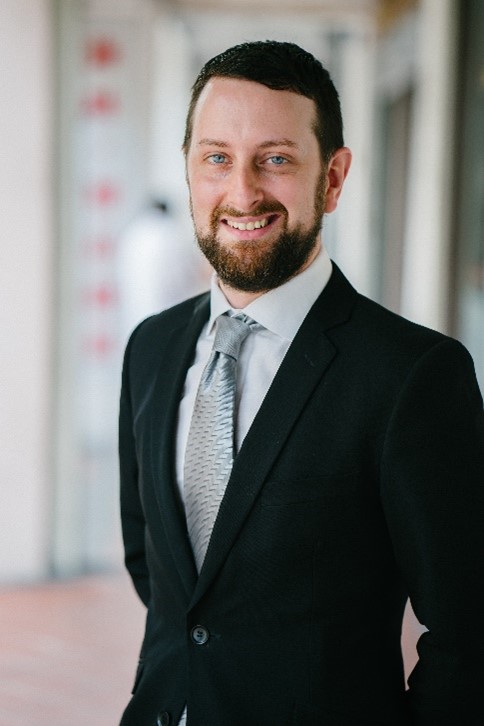 Eoin Moynihan
Managing Associate, Global Legal Solutions
Eoin Moynihan is a New York-based attorney with Global Legal Solutions, where he works on a wide range of contentious commercial matters. He has experience advising and representing clients in international commercial arbitrations across a number of industry sectors including maritime, energy, construction, trade and insurance. Eoin's career in the legal industry has brought him to three different continents (Asia, Europe and North America) in one of the largest firms in the world as well as a few boutique firms. Eoin's clients have included large multinational companies, governments, start-ups and many more in between. Eoin is a common law lawyer with his legal education having taken place in universities in Ireland, Singapore and New York. Eoin is admitted to practice in the state of New York and in the U.S. District Court for the Southern District of New York.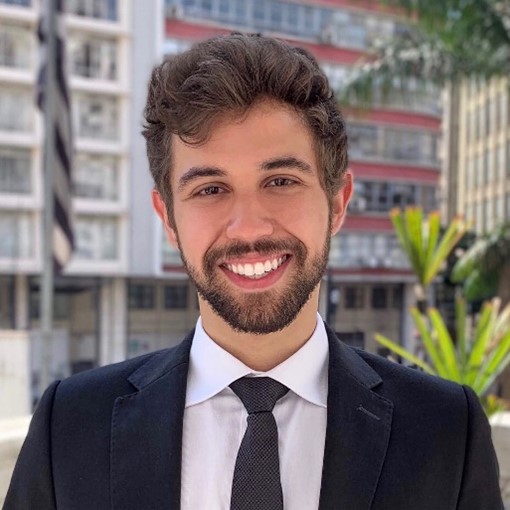 Fernando Freire Lula de Souza
Lawyer, Mange & Gabbay Advogados
Lawyer at Mange & Gabbay Advogados (São Paulo, Brazil). Bachelor of Laws at the University of São Paulo (USP), with an exchange semester at Université Paris II Panthéon-Assas. Currently undertaking the double degree program with Université Jéan-Moulin Lyon 3. First Runner Up (out of a total 71 teams) of the 17th edition of the Vis East Moot, held virtually.
Garth Rodney McComb
Regional Director and Head of Diales APAC, Driver Trett (Malaysia) Sdn Bhd
Garth is a chartered quantity surveyor with over 25 years of post-graduate experience, predominantly in Asia, in the cost and contract management of numerous construction projects. Having obtained RICS membership in the UK, Garth spent 8 years with an established firm of quantity surveyors in Singapore during which time he was predominantly involved in preparing pre-contract estimates, tender documentation and final accounts on a variety of projects ranging from new build condominiums to hotel refurbishments and a sewage treatment plant. Garth has experience of preparing and presenting expert witness statements on both quantum and delay issues at hearings in matters under Adjudication, Arbitration and Litigation (various High Courts in Malaysia). Garth has completed the AIAC adjudication training programme examinations and is eligible for appointments as an adjudicator by AIAC and is also an RICS Accredited Mediator.
Ghada Arfaoui
Legal Assistant / Masters Student, NCSC / Université de Carthage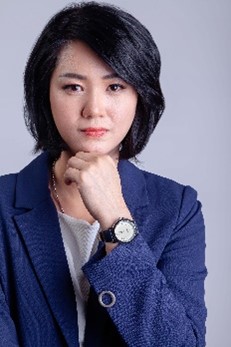 HENG See Imm
Architect / Adjudicator / Mediator / Arbitrator / Building Inspector, S.I. Heng Architect
Hüseyin Eren Akarca
Associate, Esin Attorney Partnership (Baker McKenzie)
Hüseyin Eren is a lawyer admitted to Istanbul Bar in Turkey. He is a former Willem C. Vis Moot participant and a coach. After working two years at PwC Turkey and assisting on the tax controversies of the big tech companies, he is currently working at Esin Attorney Partnership (Baker McKenzie Turkey) as an associate.
Irina Mocanu-Coman
Contributor/Editor, Paris Baby Arbitration Publication
Young professional born in Romania with academic and professional backgrounds in both civil law and common law jurisdictions (France, Romania and USA). Recently certified as an Associate of the Chartered Institute of Arbitrators and a member of ArbitralWomen.
Iryna Akulenka
Managing Consultant, HKA
Iryna Akulenka FCIArb is a qualified Engineer with 14 years of experience, including seven years of managing construction and engineering projects, and more recently, in contractual claims preparation and defence as well as dispute work (expert work and alternative dispute resolution). Iryna is a Fellow with the Chartered Institute of Arbitrators (CIArb) and acts as an arbitrator in construction disputes. Iryna is the Vice Chair of the CIArb UAE Branch and a member of the faculty on International Arbitration pathway. She is a Member of the Global Advisory Board of ICDR Y&I, a Regional Representative for MENA with Russian Arbitration Association (RAA40), a Member of the Advisory Board for the School of Engineering, AUD, and a Member of the Advisory Board, Faculty of Business & Law, BUiD. Iryna provides training in Cost Planning, Project controls, Procurement, Claims and Disputes, and Contract Administration, and is a frequent speaker at various events and conferences in the ADR field.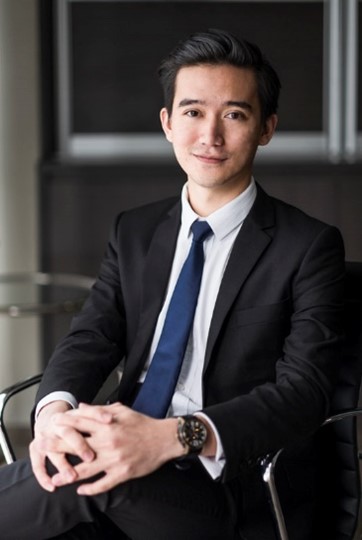 Izzat Asyraf Zai
Partner, Messrs. K.K. Lim
Izzat is a civil litigator practicing at Messrs. K K Lim as a partner. He is frequently invited to judge and arbitrate various moot competitions including LAWASIA moot, IHL moot and internal moots in Malaysian universities. He was chosen to be the Moot Director of the Thomas Philip Novice Arbitration Mooting Competition (NAMCO) in 2016 and 2018. His area of work covers contractual and tortious claims, commercial and corporate disputes, contentious acquisitions and take-overs, land acquisitions, contentious banking litigation, construction disputes and industrial relations. He represents corporations and individual clients at all level of Courts in Malaysia as well as at alternative dispute resolution forums. He was a contibutor to the first edition of the Malaysian Civil Procedure and is actively writing on the development of the law.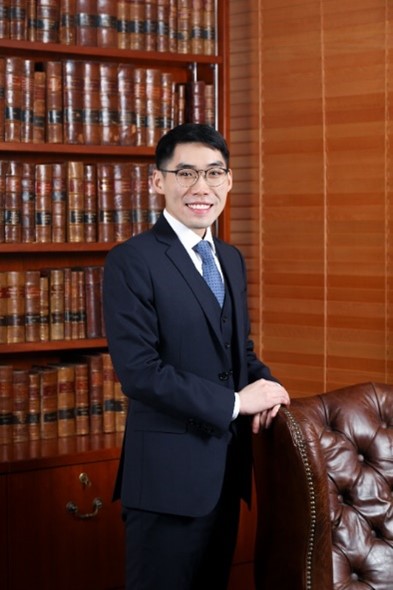 Jeff T.F. Yau
Barrister-at-Law, Bernacchi Chambers
Jeff is developing a broad civil and commercial practice. Since coming to the Hong Kong Bar, he has accumulated wide experience in a range of matters, both contentious and advisory, particularly in the areas of land & property, probate & trusts, company & commercial matters, as well as arbitration. He has been instructed to handle proceedings in the High Court and arbitration proceedings conducted under the HKIAC rules on his own and as junior counsel. His experience includes representing an employee as sole advocate in an appeal from a tribunal at the High Court and a PRC-based company as junior counsel before an arbitral tribunal in a multi-party contractual dispute which entails a wide range of interlocutory proceedings such as jurisdiction challenge, interim measures and joinder applications.
John Leong
Self Employed
John is a registered professional with more than a decade of experience spanning across in Building Construction, Civil Engineering Construction, Oil & Gas Construction AND Building Refurbishment Works. He has held various key positions in Consultancy and construction firms and serve as Quantum Expert as well as Advocate in Construction Adjudication & International Arbitration. His experience in commercial disputes enables him to advice clients on commercial risks and dispute avoidance effectively. He also provides project advisory throughout the project life cycle ranging from front-end structuring and procurement to back-end work, including project insurance coverage and contractors' performance bond / retention bond / advance payment bond matters.
Katie Chung
Partner, Norton Rose Fulbright
Katie Chung is a Disputes and International Arbitration Partner in Norton Rose Fulbright in Singapore. With more than a decade of experience, Katie advises and represents private and state-owned clients in Asia-related arbitrations conducted under all major institutional and ad hoc arbitration rules. Katie has extensive contentious experience in commodities, energy, infrastructure and technology. Apart from acting as lead counsel, Katie sits as arbitrator and has been appointed as arbitrator in SIAC, HKIAC and ICC arbitrations seated in Singapore and Hong Kong. She is on the SIAC reserve panel of arbitrators, the HKIAC List of Arbitrators, the KCAB Panel of International Arbitrators and the THAC Panel of Arbitrators. She is consistently recognized as a "Rising Star" by The Legal 500 Asia Pacific, and is recommended by Who's Who Legal as Future Leader in International Arbitration. Katie is named by Singapore Business Review as one of Singapore's most influential lawyers under 40.
Kunwar Chandresh
Partner, Cordatus Law Chambers
Kunwar Chandresh is a Fellow of CIArb (UK), Fellow Prime Disputes (FPD) and a Neutral with a background of construction, engineering, and energy sector with an experience of approximately fifteen years. He is an Associate Fellow of Construction Lawyers Society of America (CLSA), USA and also empanelled as an Arbitrator with different national and international institutions. Kunwar's first degree is in Engineering and he worked in the different type of projects ranging across Road, Tunnel, Thermal Power, Hydropower, Transion lines, Substation, and Multi-storey buildings. Presently, Kunwar is practicing as Advocate and Arbitration Counsel in commercial, financial, construction, infrastructure, energy, and engineering-related litigation and arbitration matters and working as a Partner, Cordatus Law Chambers LLP, New Delhi.
Lee Tze Jiet
Partner
TJ Lee is an advocate and solicitor of the High Court of Malaya and he is a dispute resolution practitioner.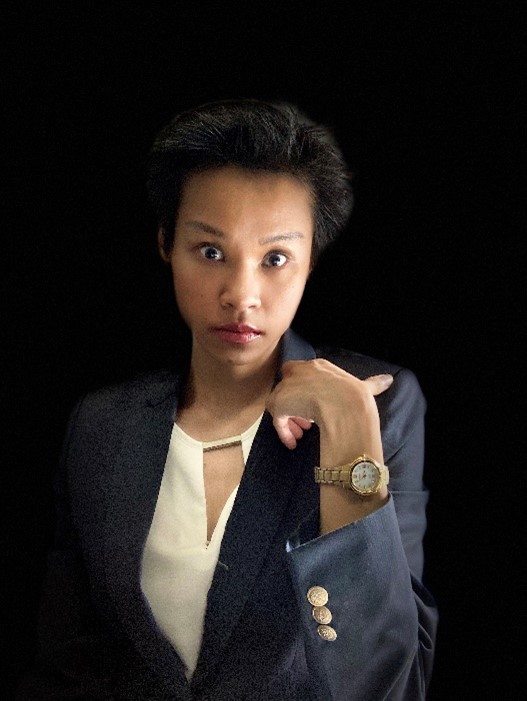 Lim Chia Tchi Audrey (Audrey Lim)
Founder / Sole Practitioner, Audrey Lim
Corporate and commercial litigation lawyer with 7 years post qualifying experience. Has substantial experience in conducting hearings, appeals and trials independently. Able to quickly identify the key issues which go to the root of any dispute. Corporate Litigation wise, 1) Succeeded in an application by a former director and beneficial owner of shares of the defunct company in reinstating the company to the register of SSM. The directors' application to intervene and oppose the company's reinstatement was dismissed. 2) Succeeded in an application for a determination by way of preliminary issue based on the doctrine of issue estoppel, which resulted in the court dismissing the defendant's counterclaim. Construction-related: Succeeded in defending a construction project owner at trial in a subcontractor's claim against both owner and main contractor to recover outstanding fees for work done throughout the construction. The court dised the claim against the owner after trial.
Luis Alberto King Martinez
Senior Associate, Santamarina & Steta, S.C.
Luis is focused on the practice of alternative dispute resolution. He specializes in the design of tailor-made strategies for complex cases employing a plethora of different methods to achieve clients' goals. His experience across the board in ADR, in different jurisdictions and cultures provides him with a particular insight to problem solving.
Manoj J Raikar
Advocate, Lakshmy Iyengar Associates
Ardent Mooter and Committed to Pursuit of Intellectual Enrichment
Matthew Suen
Regional Representative for the Greater China Region, Moot Alumni Association (MAA)
Matthew Suen holds a LL.B. degree and Postgraduate Certificate in Laws (PCLL)(Dist.) from the Chinese University of Hong Kong. He is now pursuing his LL.M. (Civil and Commercial Law) at Peking University, Beijing. His academic interest lies primarily in International Arbitration, ODR, ISDS, Public and Private International Law, Uniform Private Law, International Trade Law, etc. Academic aside, Matthew is also a keen supporter of the Willem C. Vis International Commercial Arbitration Moot. He is now serving as the Regional Representative for the Greater China Region of its Moot Alumni Association (MAA). Matthew is a member of the Asian Academy of International Law (AAIL), and has been invited to participate in research projects of the Academy, e.g. the use of investor-State mediation (background paper for UNCITRAL Working Group III Virtual Pre-Intersessional Meeting on 9 Nov 2020), the application of CISG to Hong Kong SAR, China, etc.
Mauricio Gomm Santos
Senior Partner and Arbitrator, GST LLP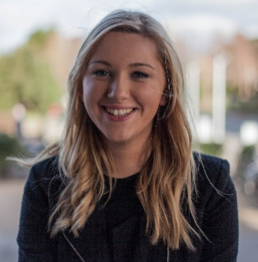 Megan Fanning
Pre-Trainee, Eversheds Sutherland
I completed my BA Economics at the University College Dublin. I then completed my Masters of Common Law at University College Dublin, competing at the 26th Vis Moot as a team member. I discovered my love of arbitration and moved to Hong Kong where I completed my LLM in Arbitration & Dispute Resolution at City University of Hong Kong, I again competed at the Vis Moot as a team member. I am now a pre-trainee at a large international firm working in Dispute Resolution. I am also a coach for the University College Dublin Vis Moot team for the 28th Vis Moot.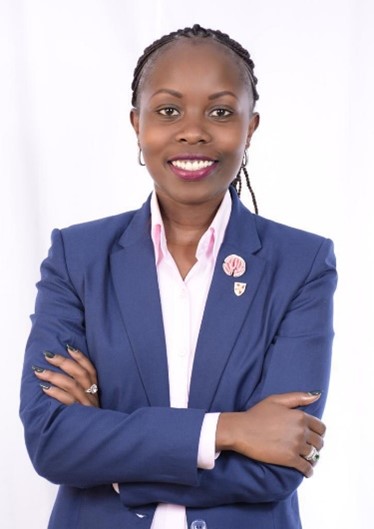 Mercy Okiro
Independent Practitioner
Mercy Okiro is an Advocate of the High Court of Kenya, trained Arbitrator, Accredited Mediator and Construction Adjudicator. She is an Accredited Tutor and Assessor of the Chartered Institute of Arbitrators (London) and the Nairobi Centre for International Arbitration (NCIA). Mercy holds a Master of Arts degree in International Studies from the University of Nairobi and is currently studying for her Master of Laws degree. Mercy is on the panel of Arbitrators for the Kigali International Arbitration Centre, the Chartered Institute of Arbitrators, Kenya and the COVID-19 ADR Initiative (CADRI) Panel of Neutrals. She sits on the Council of the Association of Young Arbitrators and is an ICC Young Arbitrators Forum Representative for Africa, Middle East and Turkey. She also serves as an Ambassador for the Alliance for Equality in Dispute Resolution, Arbitrator Intelligence and Racial Equality for Arbitration Lawyers (REAL).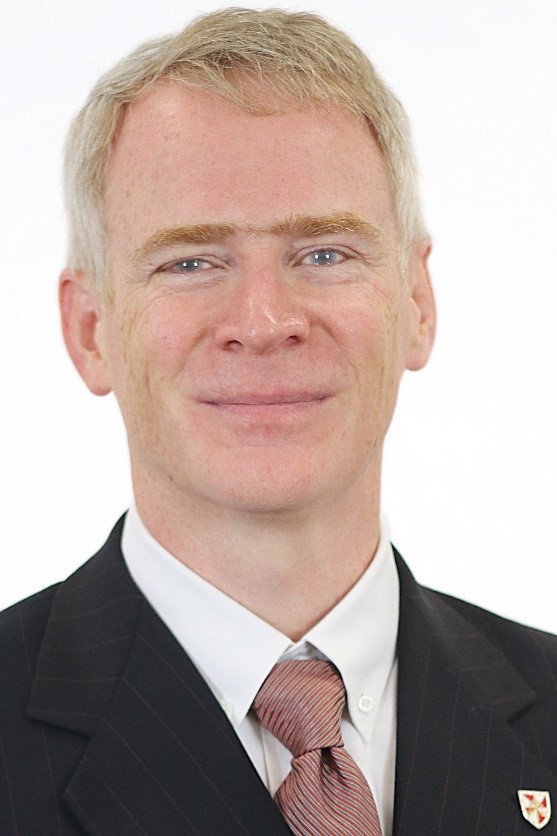 Michael Peer
Partner, PwC
Michael has worked as a Forensic Accountant for over 20 years across multiple jurisdictions and cultures. He has been based in North America, Europe, the Caribbean and Asia. Currently he leads PwC's dispute advisory practice in South East Asia from Singapore. Michael has frequently been an expert witness on accounting and quantum issues in a range of disputes across multiple sectors. He has been accepted as an expert witness on matters related to bribery and corruption, including at the behest of law enforcement. Michael has also testified on technology related matters such as the authenticity of emails used as evidence. Michael is a Fellow of the Chartered Institute of Arbitrators and has his LLM in arbitration law. Michael works closely with law firms and corporate clients to help design dispute resolution strategies, identify relevant expert witnesses and to negotiate commercial resolutions to disputes.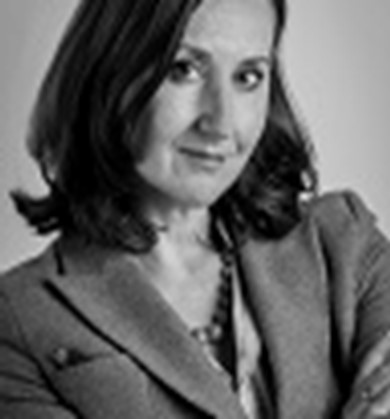 Miriam Driessen-Reilly
Lawyer, European Comion
Miriam is an Irish national who has lived, studied and worked in Belgium for over 20 years. Qualified as a Solicitor in Ireland, England and Wales, she has worked as a lawyer in private legal practice in both Dublin and Brussels, where she has been admitted to the Brussels Bar (B list). Fellow of the Chartered Institute of Arbitrators (London), Miriam works as a lawyer for the European Comion in Brussels, currently with DG Competition where she is an EU Official. She speaks English, French and Dutch. Miriam has been admitted as a panel Arbitrator by both the Law Society of Ireland (Dublin) and the KLRCA (KL), now known as the AIADR. She has been a pupil Arbitrator in London, where she joined an international Tribunal appointed by the London Court of International Arbitration. She regularly acts as Arbitrator in the annual Vis Moot in Vienna. Miriam has expertise in both common and civil law, EU law, competition law, public procurement law, commercial law and international commercial arbitration. Outside of work, Miriam is currently an active committee member of the Irish Institute of European Affairs, Brussels branch. She is married and has two teenage sons.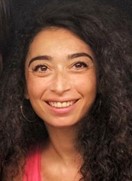 Myriam El Kara
Independent Consultant and Arbitrator
Currently based in Paris, Myriam has been a commodities trader for the last 7 years, originating thermal coal in Indonesia and investing out of Singapore in green technology metals mining and processing assets such as rare earths, cobalt and lithium. Myriam travelled extensively in Asia negotiating complex contracts, managing cross-functional teams, and building collaborative partnerships. Previously, Myriam worked 7 years in the financial services sector in Europe as a capital markets in-house counsel, then as a distressed debt trader, finally as a risk consultant, working on the implementation of Basel III accord. In those years Myriam acquired strong skills in finance and law. A Fellow of the CIArb, Myriam has a dual academic background: she holds an MBA from INSEAD and an LLM from the University of Sorbonne - Paris I, following an undergraduate degree in private law at the Université Saint-Joseph of Beirut. In her spare time Myriam likes sailing, writing, traveling and trekking.
Nanneri Nanggai Vengadasalam
Associate, Messrs Kevin Prakash
Nanneri Nanggai (Nanneri) is an advocate and solicitor of the High Court of Malaya. She is presently an associate with Messrs Kevin Prakash, Kuala Lumpur. Her main areas of practice are dispute resolution specifically commercial and construction disputes. As a former Vis Mooter, Nanneri remains involved in both international and national level moot competitions by lending her time and talent as both coach and judge.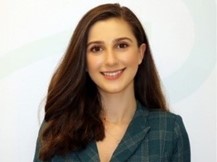 Nevin Alija
Researcher, Nova School of Law, Nova University Lisbon
Nevin Alija is a PhD Researcher at the Research Centre for the Future of the Law, Universidade Católica Portuguesa in Lisbon and a Researcher at the NOVA School of Law. She is a Teaching Assistant for the subject Moot Courts part of the Master's Degree in Arbitration and Litigation at Nova School of Law. She has been an arbitrator and memorials evaluator for several International Moot Courts such as Vis East, FDI (Regional and Global Rounds), Middle East Moot Bahrain Chamber for Dispute Resolution BCDR-AAA. She has published in several renowned journals and law reviews and the focus of her work has frequently been on Support Schemes for Renewable Energy in the EU.
Nicole Alvarez
Associate Lawyer, Quevedo & Ponce
Nicole is part of the Quevedo & Ponce Law Firm (ranked in Chambers and Partners) in Guayaquil, Ecuador as an associate lawyer. She is a qualified lawyer in Ecuador with a broad knowledge of Latin American civil law system. Furthermore, she gained proficiency in English law and common law system in her studies for an LLM in commercial and corporate Law at the University of Sheffield from 2019 to 2020. Nicole participated as a research assistant in the second edition of the Global Sales and Contract Law book (GSCL) published by Oxford University Press with Prof. Dr Ingeborg Schwenzer and Prof. Dr Edgardo Muñoz in 2020.She graduated from the Universidad Católica Santiago de Guayaquil UCSG in 2019. During her studies, she studied a semester in the School of Law of the Universidad de Almeria UAL, in Spain in 2017. Her practice is focused on litigation, civil procedural law, and enforcement of judgments and arbitral awards.
Nirvan
Legal Associate, Chooi & Company + Cheang & Ariff (CCA)
Nirvan Gopalan-Krishnan holds a LL.B (Hons) degree from the School of Oriental & African Studies (SOAS) and an LLM in International Human Rights from City University, London. He was called to the Bar of England and Wales in November 2017 and was admitted as an Advocate and Solicitor of the High Court of Malaya in 2019. His current practice areas are focused on civil, corporate and commercial disputes involving breach of director duties, breach of fiduciary duties, company and shareholder disputes, minority oppression and construction claims. Nirvan is a member of the KL Young Lawyers Committee and regularly moderates and participates in discussions with respect to issues faced by pupils and young lawyers across Malaysia. In his spare time, Nirvan enjoys climbing, marathon running and eating.
Nupur Priya
DAS Case Officer, The Chartered Institute of Arbitrators, London (UK)
Indian-qualified lawyer admitted to the Bar Council of Delhi. LLM in International and Commercial Dispute Resolution. Associate of the Chartered Institute of Arbitrators with experience of international and domestic arbitration as well as compliance. Practical experience of commercial law and energy law disputes and associated regulatory and compliance issues. Research interests include energy practice, international commercial arbitration and regulatory compliance.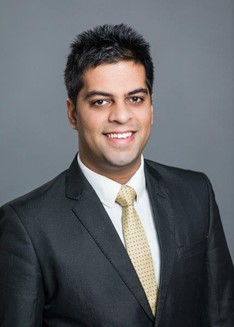 Pratyush Panjwani
Associate, Hanotiau & van den Berg Pratyush
Panjwani is an associate at Hanotiau & van den Berg. He focuses his practice on international commercial and investment arbitration, both ad hoc and under a wide variety of institutional rules, spanning various industry sectors. He also regularly acts as assistant to the tribunal in international arbitrations. As a member of the Bar in New Delhi, India, . Panjwani advised on complex civil and commercial litigations at a dispute resolution law firm in New Delhi, before moving to Hanotiau & van den Berg. In 2016, . Panjwani obtained his LL.M. in International Dispute Settlement (MIDS) from the Graduate Institute of International and Development Studies and the University of Geneva. . Panjwani has published widely in the field of international arbitration in international journals of repute, and has also been associated with the Vis moot as a participant, coach and arbitrator.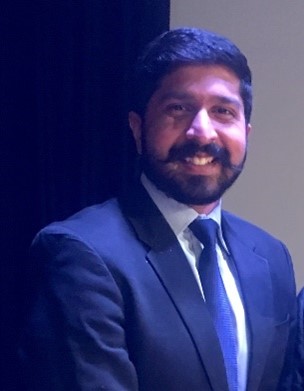 Pushkar Keshavmurthy
Trainee (Dispute Resolution) and Research Assistant to Dr. Kabir Duggal, Arista Chambers
Pushkar Keshavmurthy is an Advocate at Kamal & Bhanu, qualified to practice law before the Karnataka State Courts (India) and an accredited Commercial Mediator by the Bangalore International Mediation, Arbitration and Conciliation Centre. His practice area being commercial litigation and arbitration, Pushkar has been involved in various cases of disputes in sectors of construction, infrastructure and project development. Pushkar was one of the oralists of his university team at the XXVI Willem C. Vis International Commercial Arbitration Moot and has been volunteering as an arbitrator and coach in various international arbitration moots. At present, Pushkar is a Postgraduation Diploma candidate in Alternative Dispute Resolution at NALSAR (India).
Rahul Rai
Advocate, Self-employed
Graduated in bballb Hons from ICFAI University Dehradun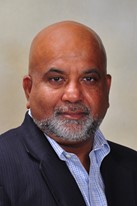 Revantha Sinnetamby
Consultant, Self employed
A Fellow of CIArb a CEDR Accredited Mediator, holding a Diploma in International Commercial Arbitration, Revantha has been an in-house counsel most recently with a public listed company in Malaysia. He works in ADR in Malaysia and the UK.
Ricardo Ongkiko
Litigation Department Head, SyCip Salazar Hernandez & Gatmaitan
Ricardo Ongkiko is the Litigation Department Head and an Executive Committee Member in SyCip Salazar Hernandez & Gatmaitan from the Philippines. His practice includes international, domestic, and construction arbitration, and civil and commercial litigation. He is a Fellow of The Chartered Institute of Arbitrators and member of the International Council for Commercial Arbitration. He is President Emeritus of the Philippine Institute of Arbitrators (PIArb), President of the Philippine Institute of Construction Arbitrators and Mediators, Inc., and Trustee of the Philippine Dispute Resolution Center Inc. (PDRC). He is an accredited arbitrator of PDRC, Philippine International Center for Conflict Resolution, Construction Industry Arbitration Comion, Singapore International Arbitration Centre, Hong Kong International Arbitration Centre, Asian International Arbitration Centre, Dubai International Arbitration Centre, and Korean Commercial Arbitration Board, among others.
Dato Ricky Tan Seng Cheong
Managing Partner, Ricky Tan & Co
Ricky is a practicing lawyer and completed his LL.B and Masters in Law at University of Staffordshire. He is the Adjunct Professor of Hainan University and Associate Professor of Southwest University of Political Science & Law, Dalian Maritime University and Dalian Ocean University, China. Ricky is active in cross border legal cooperation and is the President of China-ASEAN Legal Corporation Centre (Malaysia). He is a Fellow of CIArb. and AIADR. Ricky is also a Arbitrator of AIAC, Hainan International Arbitration Court, International Arbitration Court in Ganjian New District and Nanning Arbitration Comion. Ricky is an adjudicator as well and a member of the Malaysian Society of Adjudicators.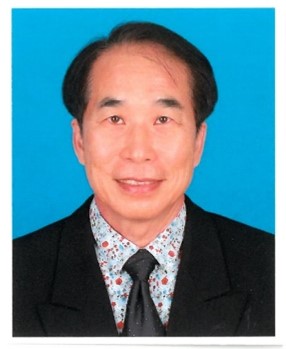 Roland Cheng
Managing Partner, Roland Cheng & Co
I am Roland Cheng, a Malaysian citizen. I obtained my Bachelor Degree in Computer Science from the University of Ottawa, Canada in 1980 and Bachelor of Laws from the University of London, England (LLB(Hons)London) in 1988. I was admitted as a Barrister-at-law, Lincoln's Inn in November 1990. I have been admitted as an Advocate & Solicitor to the High Court of Sabah and Sarawak since 18th February 1992. I commenced my Legal Practice under this Firm's name Roland Cheng & Co in 1993. In 2004, I obtained my Master of Laws specialising in Maritime Law from University of London (LLM). I was awarded the CIArb's Diploma in International Arbitration and is a Fellow of the Institute (FCIArb) since April 2015. I am one of the Panel of Adjudicators of the Kuala Lumpur Regional Centre for Arbitration (KLRCA) since year July 2014. I am also a member of the Sabah Law Society (formerly under Sabah Law Association) since 1993. I am a member of Malaysian Maritime Law Association since September 2014.
Sahadev Khatri
Associate, Pioneer Law Associate
Sahadev has been associated with Pioneer Law Associates since 2018. He is involved in the corporate team and has been working in various corporate matters. He has been assisting clients on drafting, advising on matters relating to project finance, enforcement of awards, recovery of debts and money judgment. He is mostly engaged in work related to Arbitration and Foreign Loan investment in Nepal.
Shaun Khee Tuck Keat
Partner, Khee Chambers S. Elif Kose Associate, Herguner Bilgen Ozeke Attorney Partnership
s. S. Elif KOSE OZGUC is a Turkish attorney-at-law specialised in domestic and international arbitration. She is currently an Associate at the Dispute Resolution Group of Hergüner Bilgen Özeke Attorney Partnership in Istanbul. Elif holds an LL.B. degree from Koç University. She participated in the Erasmus program at Sciences Po Paris (Institut d'Etudes Politiques de Paris). Elif completed her LL.M. degree at Koç University, after defending her thesis titled ̈The Jurisdiction and Enforceability of Interim Injunctions in International Commercial Arbitration ̈. Elif previously worked for the International Arbitration Group of Herbert Smith Freehills LLP in London. She has interned for the Association for International Arbitration in Brussels. Elif was a participant in the 21st Willem C. Vis International Commercial Arbitration Moot. She is registered to Istanbul Bar Association.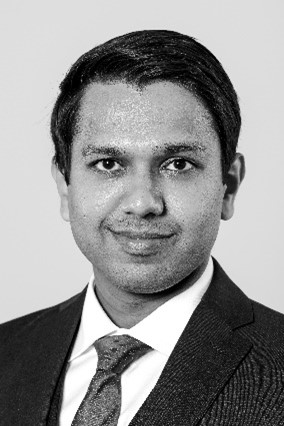 Shubham Singhal
Advocate, Shubham Singhal & Associates
Singhal practices independently across judicial and quasi-judicial forum in the state of Uttarakhand, India. He is a Founder and Advocate at 'Shubham Singhal & Associates'. He specializes in commercial disputes litigation and international arbitration. He particularly represent and advice clients in matters pertaining to arbitration, consumer disputes, real estate disputes, commercial transactions, family disputes, labour and employment laws. Singhal holds B.A. LL.B from IMS, School of Law, Dehradun and MLB, i.e. Master of Law and Business from Bucerius Law School, Hamburg, Germany with a concentration in International Commercial Arbitration and M&A.
Siddharth Srivastava
Partner, Seven Seas Partners LLP
Siddharth Srivastava is a Partner at Seven Seas Partners LLP, a law firm based in India, Netherlands and Spain. He is an advocate practicing in the Supreme Court of India, Delhi High Court and National Tribunals. He specialises in dispute resolution pertaining to civil and commercial law. Siddharth has handled arbitrations to the tune of $400 million, representing multinational corporations. Siddharth studied law at the prestigious Faculty of Law, University of Delhi and pursued Masters in Laws (LL.M.) from Leiden University, Netherlands. Siddharth has been mentored by the Former Chief Justice of India, Justice R.C. Lahoti and worked extensively under the tutelage of appellate court judges. He is an ardent writer having written for leading publications and newspapers across the world.
Sovanrotha Sok
Advisor/Associate, Tilleke & Gibbins
I am an advisor in Tilleke & Gibbins' Phnom Penh office. I assist multinational clients in diverse industries on a range of intellectual property matters in Cambodia, including trademarks, copyright and patent registration, enforcement, and commercialization.
Dr Srikant Parthasarathy
Chief Legal & Financial Officer, Chakra Venture Partners LLP
Dr Srikant Parthasarathy is a Chartered Accountant (Rank 2), Chartered Management Accountant (India Topper) and PhD in Finance from USA. He is a Mentor at the Government of India (Niti Aayog) & Ministry of Information Technology. He comes with 13 years of experience in the Investment Banking industry starting with Citibank and moving on to become the Head of Process and Policies at Daimler. He currently is the Managing Partner at Chakra Venture Partners LLP, a boutique Private Equity, Tax, M&A, Corporate Finance, IPO Advisory firm with focus on Startups and SMEs. He also is a Professor of Finance at IIMs, SP Jain India and global campuses The firm operates in India, Singapore and UK with 7 partners worldwide
Stéphanie Gagné
Judicial Law Clerk, Federal Court of Canada
Stephanie is a Canadian lawyer trained in both Civil Law and Common Law. She is a Judicial Law Clerk at the Federal Court of Canada. Stephanie participated to the FDI Moot in 2017 and her team won the highest ranked team award and third best respondent memorial. Stephanie completed an internship at the International Centre for Settlement Dispute (ICSID) at the World Bank in Washington, DC. Stephanie also completed an internship with Senator Marc Gold at the Senate of Canada. Most recently, Stephanie articled with Bennett Jones LLP in Calgary Canada, where she had the chance to work on international arbitrations. Stephanie is completing an LLM in International Trade and Foreign Investment at the University of Ottawa concurrently to her clerkship position at the Federal Court of Canada.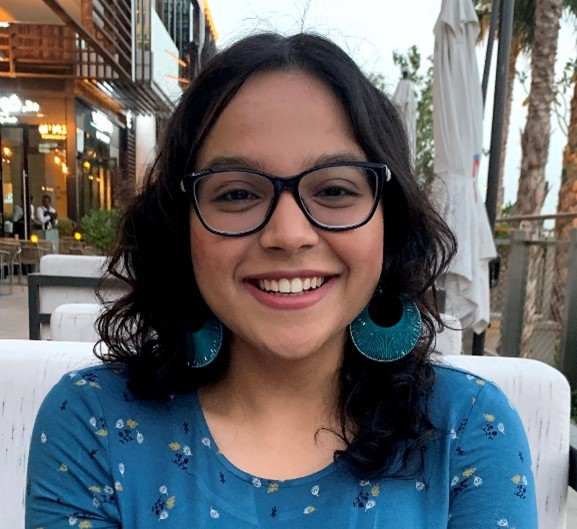 Sushmita Chowdhury
Intern, Nimble Legal
Sushmita argued for Respondent-Procedure at the 26th Vis Moot in Vienna, as a part of the team representing Middlesex University Dubai. She completed her law degree with first class honours in September 2020, and is presently working in the arbitration practice of a Dubai law firm, and acting as one of the coaches to Middlesex Dubai's team. The Vis Moot paved the way for the beginning of Sushmita's passion for arbitration. A few awards she came across in her research led to her undertaking an undergraduate dissertation on investor-State arbitration, which received a distinction, and is soon to be published. Sushmita speaks fluent English, Hindi and Bengali.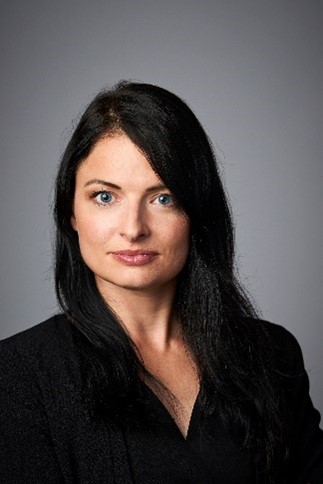 Svenja Wachtel
Founder, Digital Coffee Break in Arbitration
Svenja Wachtel is counsel in the Litigation/Arbitration Department of the Munich office of Weil, Gotshal & Manges LLP. Her practice concentrates on arbitration and complex commercial litigation with a particular focus on multi-jurisdictional legal actions with an emphasis on commercial questions as well as M&A and Private Equity transactions. The cases are usually subject to many different systems of law and under several institutional rules, in particular under the arbitration rules of the DIS and ICC. She regularly speaks on panels and webinars and publishes articles in the field of international arbitration. Being especially passionate about the changes and challenges digitalization and digital transformation mean for the legal industry, Svenja is the founder of Digital Coffee Break in Arbitration an initiative aiming to enhance the use of technology in international arbitration.
Syed Muhammad Hadi
Associate Attorney, Sherazi & Associates Islamabad.
Syed Muhammad Hadi is a graduate from International Islamic University, Islamabad and he completed his LLM in International Maritime law with special focus on Maritime Arbitration from Bahria University, Islamabad. He is member of Islamabad Bar Association, Islamabad Bar Council, IHCBA, Young Arbitrators Forum & YPG. He is also an associate at Sherazi Law Firm, Islamabad and is practising in areas of Civil and Commercial laws. He was also among the participants of First Pre-Vis Moot at AIAC back in 2017 and an Arbitrator in Third Pre Vis Moot AIAC in year 2019. He has published his research paper pertaining to the Institutional Arbitration in Singapore and some other issues of Public International Law. In his message to the aspirant mooters, he says "Mooting; undoubtedly is the most memorable activity during the law school. At a law moot, teams may begin as competitors but they always end up as friends".
Syed Mustafa Mahdi
Counsel & Arbitrator, Syed Mahdi Chambers
Syed Mustafa Mahdi is a common law qualified lawyer practising at the Bar in Sindh (High Court), Pakistan. Syed specialises in corporate law, aviation, hospitality, shipping, customs, construction, arbitration, financial markets, and cross-border transactions to which he brings a commercial, pragmatic and organised approach with a depth of experience and knowledge. Syed is regarded by his peers as one the prominent and accomplished attorney in this field. Syed is known for his formidable legal intellect, his excellent skills in advocacy, and his impeccable presentation style. Syed possesses an innate ability to delve straight to the heart of any matter and offer simple yet effective advice that will best serve a client's interest and lead to the best outcome possible.
Terence Loh
Partner, Belden Advocates and Solicitors
Terence's practice is focused on domestic and international arbitrations. He has also represented clients in other forms of dispute resolution process such as adjudication, mediation and expert determination.
Tishta Tandon
Associate, Litigation and Arbitration, Cyril Amarchand Mangaldas
Tishta completed her B.A. LLB. (Hons.) from National Law University, Delhi in 2019 with top honours and she is currently working as an associate at Cyril Amarchand Mangaldas. As an advocate enrolled with the Bar Council of India, Tishta has appeared before courts and tribunals in a wide gamut of commercial and corporate disputes, involving high stakes. She has also been actively engaged in resolution of cross-border disputes and advising clients on matters of Indian law arising in international commercial arbitrations. Tishta has won several accolades in international moots such as Vis, Vienna (24th edition) where her team was the highest ranked team that qualified into the Round of 64. She was also awarded Honourable mention as a Speaker. Tishta participated in the 1st edition of the AIAC Vis Pre Moot wherein she was adjudged to be the Best Speaker of the Finals.
Titilope Sinmi-Adetona
Senior Legal Counsel, Lagos Chamber of Commerce International Arbitration Centre
Titilope Sinmi-Adetona is a young professional with an avid interest in effective dispute resolution and conflict management, particularly, arbitration and mediation. She is a Senior Legal Counsel at the Lagos Chamber of Commerce International Arbitration Centre (LACIAC). She completed the Comparative and International Dispute Resolution LLM at Queen Mary University of London in December 2019 and is a qualified barrister and solicitor in Nigeria. Generally, her previous experience stems from working as an Associate in both the Advocacy and Transactions Departments of Paul Usoro & Co, where she had the opportunity to work on general corporate transactions and provide legal advisory services to companies in different sectors.
Tony Ng
Associate, Laborde Law
Tony has over three years of experience in both commercial and investment arbitration. He has worked as arbitration counsel for law firms based in Paris, Vienna and Madrid. He has also gained substantial experience as case manager at the Asian International Arbitration Centre (AIAC), in Kuala Lumpur, Malaysia, where he has overseen dozens of arbitrations. Before moving into international arbitration, Tony acted as legal and business manager in Hong Kong, gaining a solid understanding of international business and transactions. He amassed experience inter alia in the aviation, maritime and insurance sectors. He also litigated matters before Hong Kong domestic courts.
Upasana Dasgupta
DCL candidate (PhD equivalent) and Graduate Research Assistant, Faculty of Law, McGill University
Upasana Dasgupta is a DCL candidate (PhD equivalent) at Faculty of Law, McGill University where she is an Erin JC Arsenault Fellow at the Institute of Air and Space Law. Her interests are in international law, international legal theory, public international air law, international space law and implementation of international law in India. Upasana has worked on various projects of McGill's Institute of Air and Space Law including the Air Line Emergency Restrictions Tracker (ALERT) which tracks international air travel restrictions due to COVID-19 pandemic and the Manual on International Law Applicable to Military Uses of Outer Space (MILAMOS). Prior to her academic studies, Upasana worked as an associate at the law firms - Amarchand & Mangaldas/ Cyril Amarchand Mangaldas and Argus Partners in India. She pursued her undergraduate law degree from Dr Ram Manohar Lohiya National Law University, Lucknow, India and was awarded gold medal for the highest cumulative index in her batch.
Vatsala Chauhan
Advocate, Law Chambers of Adv. Sunil Chauhan
Vatsala Chauhan is a practicing Advocate at the Delhi High Court and its subordinate Courts. A former participant of the Vis (East) Moot and AIAC Pre-Moot, Vatsala has a keen interest in International Commercial Arbitration, and plans to pursue her LLM in the same.
Vatsala Walia
Post Graduate Student, NALSAR, Hyderabad, India
Ms. Vatsala Walia is an advocate registered with the Bar Council of Delhi, India and aims to specialise in International Commercial and Domestic Arbitration. She is a recent graduate from Guru Gobind Singh Indraprastha University, Delhi Ms. Walia is currently pursuing a Post Graduate Diploma in Alternative Dispute Resolution from NALSAR, Hyderabad, one of the most celebrated law schools in the country. In the past, she has been associated with Advani and Co., one of the leading boutique Arbitration firms in India. In her short stint at the firm, Ms. Walia has successfully assisted her seniors in both ad-hoc arbitrations and arbitrations conducted under the aegis of the Delhi International Arbitration Centre, as well as in matters before the Delhi High Court. She has worked on construction, entertainment, and energy arbitrations. She also has experience working as a tribunal secretary.
Wai Chan Ming
Partner, Contract Solutions i PLT
Wai Chan Ming is a quantity surveyor by training with over 26 years' of working experience with consultants, developers and contractors performing contract administration and quantity surveying duties for numerous building works contracts. Chan Ming is United Kingdom (UK) qualified Chartered Quantity Surveyor, Chartered Building Engineer, Accredited Experts and Fellow of the Chartered Institute of Arbitrators UK, the Malaysian Institute of Arbitrators. Chan Ming is certified to act as Adjudicator for statutory adjudication under the Construction Industry Payment and Adjudication Act (CIPAA) in Malaysia. Chan Ming has a leading role in managing CSi's expanding adjudication claims management portfolio, working with contractors and suppliers seeking to resolve payment disputes via statutory adjudication. He also leads CSi's quantum valuation team, and regularly act as expert in valuation of work done and variations disputes. Chan Ming is a Partner of Contract Solutions i PLT Malaysia.
Wala Al-Daraji
Lecturer, University of Westminster
Wala is an arbitrator, delay expert witness and lecturer with a wealth of construction experience in the UK and the Middle East. He currently lectures construction law and project planning, at postgraduate and undergraduate level, at the University of Westminster. He also supervises master's degree dissertations in delay and construction claims. His research interests include third party litigation funding, international investment arbitration and customary international law. In addition to English, Wala speaks Arabic and Italian, and understands French and Spanish. He has worked/lived in London, Cairo, Rome, Dubai, Athens and Riyadh.
Wilson Ho Sheen Lik
Partner, Ho Partnership
Wilson's areas of practice primarily involve litigation, arbitration, adjudication and advisory with a special focus on construction law, corporate & company law, insolvency law, partnership law, oil & gas law, and multimedia & telecommunication law. In particular, he has advised and acted for: employers, contractors and sub-contracts on a variety of construction disputes. -directors and shareholders on corporate disputes or 'boardroom battles'; insolvency practitioners such as liquidators and receivers & managers on insolvency disputes. Wilson is a Panel Adjudicator with the Asian International Arbitration Centre (AIAC) and regularly conducts adjudication proceedings under the Construction Industry Payment and Adjudication Act 2012 (CIPAA 2012), both as Counsel and Adjudicator.
Yashraj Samant
Advocate, Supreme Court of India Practicing Advocate (Self-employed)
Yashraj Samant is a practicing advocate specializing in dispute resolution, international arbitration and mediation. He is a member of the Core Team of the Moot Alumni Association (MAA) and the Founding General Secretary of the Centre for Arbitration & Research, MNLU Mumbai An attendee of the prestigious Cologne Academy on International Commercial Arbitration, Germany; he has been mentoring students and law schools both nationally and internationally for various ADR & mooting competitions. A frequent judge and assessor at various international and national moots, negotiation and mediation competitions, he is a former VIs Mootie and has been an avid mooter during his law school days. A national level badminton player and a sports enthusiast, he has worked extensively in the field of sports and gaming laws. Yashraj is an alum of the renowned Maharashtra National Law University Mumbai.
Zeemal Ali Abbas
Associate Attorney, Raja Ishtiaq Law Consultants
Completed her LLB Hons Shariah & Law from International Islamic University Islamabad. Pursued LLM in International Maritime Law from BU Pakistan. Practising as a lawyer in a leading litigation firm of Islamabad. She was part of First Vis Pre Moot at the then KLRCA in year 2017. She has a keen interest in Institutional Arbitration. She has also published few articles on the subject. She has also been a part of Mooting circuit in Pakistan. Her field of interest includes Public & Private International Law, Maritime Law & Commercial Arbitration. Member Islamabad Bar Council, Islamabad District Bar Association and former office bearer of LSC Pakistan.