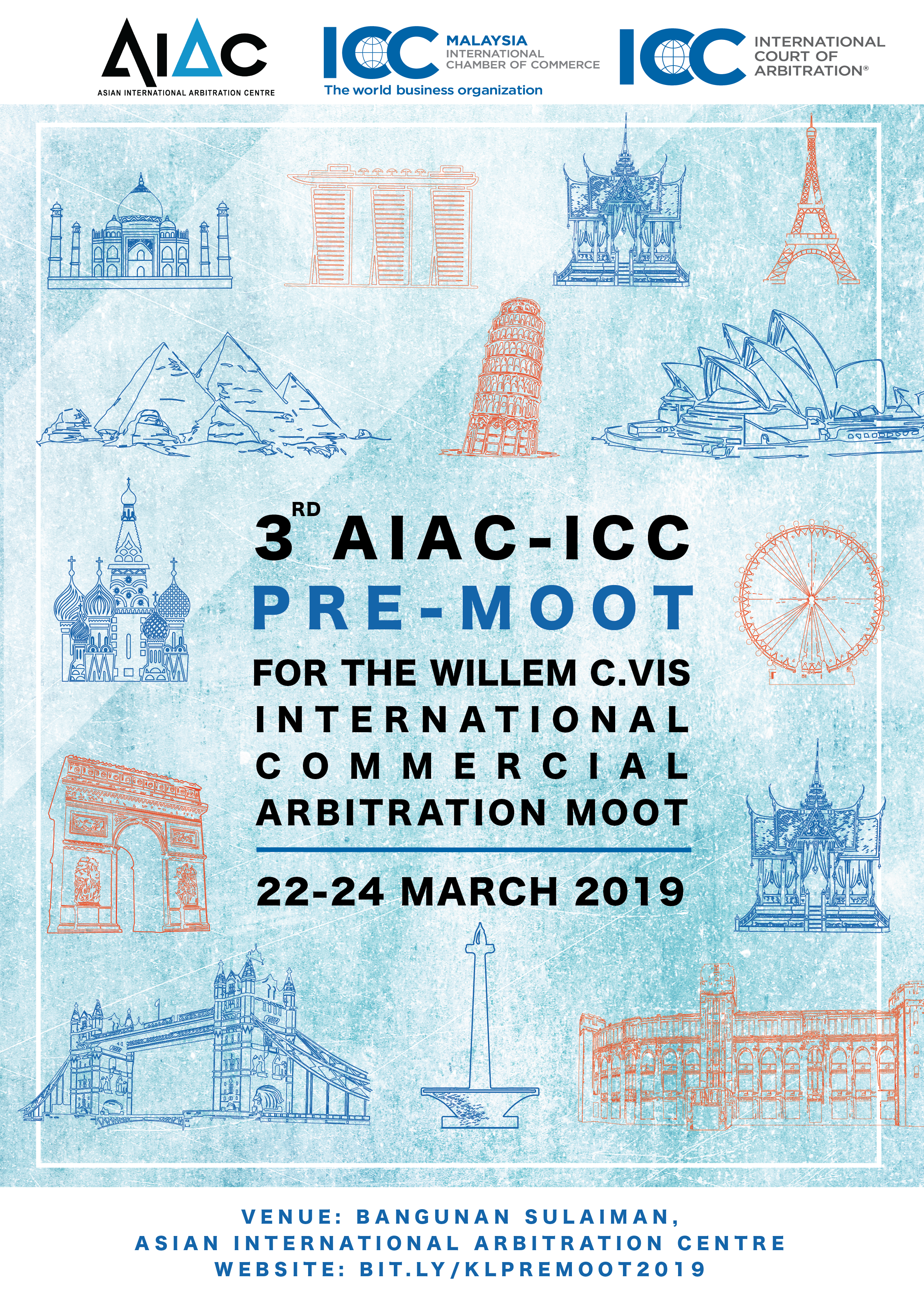 Dear Students, Coaches, Arbitrators and Arbitration Enthusiasts,
It gives us great pleasure to invite you to the 3rd AIAC-ICC Pre-Moot for the Willem C. Vis International Commercial Arbitration Moot, which will take place in Kuala Lumpur from 22nd to 24th March 2019.
Due to the success of the 1st and 2nd editions of the AIAC-ICC Pre-Moot, we expect the upcoming edition to become even more diverse and attractive for all participants. The Handbook, registration forms and interviews with the winners of the 2nd AIAC-ICC Pre-Moot will be published momentarily. In the meantime, please follow our Instagram account "klpremoot" and check our latest video HERE.
We encourage you to share this unique educational and cultural experience with us!
For all enquiries on the 3rd AIAC-ICC Pre-Moot, please contact the Organising Committee at pre-moot@aiac.world. Due to the number of enquiries, we kindly ask you to include in the subject matter of your email the name of your institution and subject of enquiry (e.g., University of Malaya– Accommodation).
We look forward to meeting you personally in beautiful Kuala Lumpur and enjoying one of the largest and most ambitious arbitration events in Asia.
Best regards,
Organising Committee
3rd AIAC-ICC Pre-Moot
Willem C. Vis International Commercial Arbitration Moot